Don't you know how to stop it...?
Many of us have experienced an emotion, a feeling produced by the impossibility of satisfying a need, a goal or even a desire. The person usually reacts on an emotional level, i.e., through anxiety or dysphoria. This is known as frustration.
It is really an inherent aspect of human life, i.e. it is based on the fact of assuming the impossibility of achieving everything you want and at the time you want it, therefore, the key point lies in your ability to manage and accept this discrepancy between the ideal and the real. However, this is a horrible feeling that causes constant discomfort inside you, including those negative thoughts that tell you that nothing you have been doing is worthwhile, that your effort has been in vain or that you are at a dead end, where you do not know how to move forward. Because of this, you will feel sadness, anger, among many other emotions.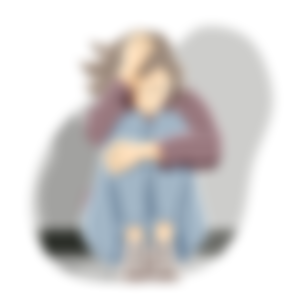 This comes at the moment when you notice that you have invested a lot of time in something and you realize that the result was not what you expected, you start to wonder what you have done wrong or how you can improve it. But in the end you don't find the answer.
Personally, I have gone through this feeling many times, it would happen to me when I thought something had gone pretty well through other people and the thought of always wanting to compare myself to them, until at the end of the day I would see that it was not so and it is at that moment where my tears would come out on their own, feeling like the world was falling around me with no escape. That being said, I was able to make it through, that is, make it through successfully.
It is important to keep in mind that we all have different thoughts, hence we do things differently than others. We all have a way of working, talking or studying, and that does not make us less than others.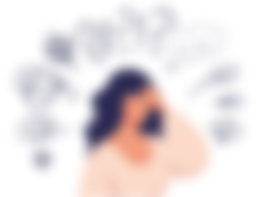 But how can we successfully cope with this feeling or emotion?
Frustration can prevent us from moving forward with our lives and succeeding. Therefore, I am going to leave you with some recommendations that will help you not to be consumed by these feelings or to overcome them successfully:
Learn from your mistakes: It refers to the fact that life is a learning process, where what does not go right or wrong, is a way to learn from it, therefore, learn from your mistakes, experiences and move on.
Be flexible with your next goals: Overcoming frustration also involves planning what you will do to prevent this feeling from invading you again. This also involves being flexible with your next moves or goals. Be flexible with the time in which you expect to get results, flexible with your ability to adapt or with the licenses you can give yourself to calm down and with the difficulty of the problem itself.
Recognize your limits: We all have a limit point and it is not shameful to say it, on the contrary, this will help you to establish the difficulty of the goal, that is, if you make an exercise of sincerity, the main thing would be to recognize your weak points to work on them and strengthen them.
Ask for help, it's okay to do it: Sometimes we reach a point where we can't control it, therefore, it's okay to ask for help, either to a specialist or to people around you.
Get up and move on! Remember that in the end the only viable solution is to get up and keep going, trying. Of course, take your time to do so, organize your thoughts and ideas, so that the next steps you take are more secure and stable.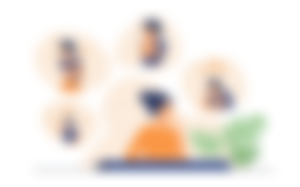 I hope you liked this article and found it useful.
You are capable of anything, you just have to go at your own pace!
Tell me, what did you think and what is your opinion about it?