A New Day, A New Challenge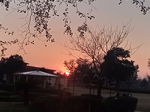 I didn't write anything yesterday. I got an infection in my left eye and due to intense pain I was unable to focus on writing.
As of today I am still having severe pain but trying to write something because I am afraid Rusty might forget me. He already didn't tip in my last 3 articled and I am feeling this way too much 💔.
Back to the toady's blog. Although pain in my left eye is not allowing me to write something new and I am feeling like my brain is not working so I googled "never have I ever" challenge and I am going with it in today's article.
Without any delay let's stick to the challenge!
I fell many times from my bed. Even I fell twice in my BS class after going into a deep sleep in a classroom chair (Lol)
I got 2 times fractures in my left arm. The first time my bone got fractured was when I was a baby of about 3 years. The second fracture I got during board exams of the 10th class. I remember it was my chemistry paper and after the paper, I was playing with my friends. Unintentionally, I fell to the ground and my arm got fractured from the same place. One interesting thing is got 1st position in my district as well.
Alhamdulillah I have never been fired from any place whether it is a school, college, university, or a job place.
haha, this is quite interesting, I hope my parents and siblings will never read this article. Yss, I got failed in my BS 3rd semester's stats paper. At that time our whole class failed the midterm exams.
Ewww no never, even after reading this line I am feeling itching on my tongue.
Yes, I am still in love with my mom, dad, and siblings. I guess love has a different definition. The other kind of love is reserved for my future husband only (haha)
Alhamdulillah, I never passed through this kind of stuff in my life. I am waiting for my Mr. right to whom I still don't know haha
Once I lose a bet with my sister and i offered her a meal at McDonalds, at that time I spend my 2 months of pocket money for losing the bet (Haha)
Never experienced this not going to experience it ever. Even I got scared after watching sky diving videos
Every time I went to lake view park or on mall road with my family, I must ride a horse or camel
I have never been on TV or any social media platform. Even I am not on TikTok and the snack videos app
hahaha, of course many times especially from my mom. I was a very naughty girl in my childhood so got beaten many times.
The remaining part will be uploaded by tomorrow in Sha Allah. I hope you like reading this challenge. If you want to create your version feel free and don't forget to mention me. Will see you all in tomorrow's blog till then take great care of yourself and also your loved ones❤️💕
( Disclaimer! Every single word of this blog is written by me and belongs to me only this highlighted statement is taken from the challenge's picture)
Lead image: downloaded from google.com
Your's Truly,
Bella.bch