Internet sensation and prominent Bitcoin Cash supporter David Bond shared his experience of using Bitcoin Cash while in Bangkok, Thailand revealing an interesting trend about BCH and why it won the hearts of most merchants in Thailand.
The experience of controversial YouTuber David Bond was shared on his official YouTube account wherein he tried to find merchants in Bangkok, Thailand to accept his Bitcoin as a form of payment but he ended up using his Bitcoin Cash account due to some circumstances.
In a video posted by David Bond last February 27, 2021, titled "Can you spend Bitcoin in Bangkok?" According to Bond, he is up to a challenge wherein he wanted to live a day without spending fiat currency but he will use cryptocurrency on his various activities for the day.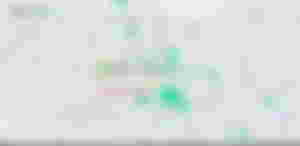 At the start of the video, David revealed to his loyal fans and supporters that spending Bitcoin cost a lot of money for him.
He just sent himself $20.00 worth of Bitcoin and paid around $10.00, costing around 30.00 in total because of the urgency of his activities. He don't want to wait for days for his transactions to appear so he decided to buy$20.00 with a $10.00 transaction fee.
Later on, David Bond complaint that his transactions were delayed on the blockchain despite having paid at least $10.00 in transaction fees. His complaint came out on video after more than 20 minutes of waiting.
The first merchant David Bond visited to use his Bitcoin (BTC) as a form of payment failed. He talked with the co-owner, of Barefood Bangkok named Taxina who shared his experience about cryptocurrency in Thailand.
According to Taxina her place Barefood Bangkok starts accepting cryptocurrency in 2013 as they accept Bitcoin, Bitcoin Cash, and Dash, but since the pandemic, they are now only accepting Dash Coin and Bitcoin Cash, he even received at least 1 million Baht of Dash Coin.
Right after eating, since the purpose of David Bond is to use the Bitcoin (BTC) but the transactions failed and the huge amount of transaction fees cost at least $6.00.
The popular YouTuber, David Bond, on his second try visited a restaurant in Bangkok, Thailand, and eat some foods with the place called Kinjo. This is just one of the restaurants accepting cryptocurrencies but the second place they visited to spend BTC also failed.
David Bond's third place to spend Bitcoin also failed because the owner told him that they prefer Bitcoin Cash because it is more easier and reliable to use when compared to Bitcoin (BTC).
David Bond and his companion also showed another place that accepted cryptocurrencies but upon entering the place, the owner told them that they are only accepting Bitcoin Cash, because Bitcoin is dangerous and most customers are using Bitcoin Cash so they prefer BCH as a form of transactions.
The YouTube blogger's mission is to convert BTC or spend BTC as a form of payment until they reached The Missing Burro which claimed to be the only place to accept Bitcoin (BTC).
A few moments later, David Bond finally showed the owner of the bar to pay for the drinks but both of them discovered the difficulties of transacting Bitcoin in Bangkok, Thailand.
According to Itzco, the owner of The Missing Burro, he is a big fan of cryptocurrency and his place started accepting Bitcoin, Bitcoin Cash and Dash coins, since the introductions of the cryptocurrency.
During the payment transactions using Bitcoin (BTC), the transactions failed and at the same time, a relevant warning was posted on the Bitcoin.com wallet warning Bond that he will be spending a huge amount to pay for his drinks.
The owner of The Missing Burro also revealed during the conversations with David Bond that Dash is the most popular in Thailand but apparently Bitcoin Cash is now considered as the most used cryptocurrency in Bangkok, Thailand.
David Bond concluded on his latest video that his mission of spending Bitcoin (BTC) only in Bangkok, Thailand failed but on the other hand their experience proved once and for all that Bitcoin Cash really worked in Thailand as a form of payment for any day to day transactions.
David Bond is also here on Read.Cash with the user name @DavidBond but his last post was written a year ago. He is also present in Noise.Cash and here's the link to his account on Noise. https://noise.cash/u/DavidBond
Meanwhile, in terms of merchants accepting Bitcoin Cash (BCH) there are lots of sellers who posted their address with the official Bitcoin.com map showing the number of merchants accepting Bitcoin Cash in Bangkok, Thailand.
In Thailand, Bitcoin.com wallet is not that popular compared to the local wallet which is Anypay. Most merchants in Thailand use Anypay for their payment using Bitcoin Cash in various transactions.
Anypay is considered as the simplest way to pay with digital cash in Thailand. They have their own free point-of-sale app which is used globally by merchants to accept Bitcoin, Bitcoin Cash, Dash, and other peer-to-peer payment options
Based on the popular website, buybitcoinworldwide.com there at least nine (9) exchanges to buy cryptocurrency in Thailand and there were at least 6 Bitcoin ATMs/Tellers were available in downtown Bangkok. Four ATMs can be found in Bangkok while Chiang Mai and Pattaya had one ATM respectively.
The popular exchanges offering to buy and selling cryptocurrencies include Coinmama, Paybis, eToro, and Cex.io to name a few.
Thank you so much for taking the time to read my article and hopefully in the near future the Philippines will follow the footsteps of Thailand in terms of cryptocurrency and Bitcoin Cash engagement.
At your service,
PhilNewsome aka BantayanIsland
Sponsors of BantayanIsland