In my beloved country the Philippines, earning a college degree is one of the most sought-after achievements by parents but due to some financial difficulties not all parents can afford to send their children to school.
I am one of those individuals who grew up in a poor family with my father working as a tuba-gatherer to earn a living while my mother was just an ordinary housewife helping my father's day-to-day job and sending their children to college is already a luxury for them.
My father worked as a tuba-gatherer, for those millennials and people from the city, a tuba-gatherer is somebody who earned a living by collecting coconut juice which is used for drinking, a popular staple among adults in some provinces.
Due to the minimal earnings from their jobs as a tuba-gatherer and farmer, as young boy with big dreams I already realized during my younger years that my parents could not really afford to send to school right after graduating in High School.
I am the seventh child among nine siblings and nobody among my older siblings went to college due to the fact that in the province, once you graduated High School you should be obliged to help your younger siblings for them to continue their studies until High School.
Since my parents wanted me to be with my older sister who was already in the city that could help me land a job in a local department store, I grabbed the opportunity to travel and experienced the city life.
Aside from the opportunity to travel to the city, I also felt the need for me to escape poverty and I don't want to be with parents working day and night as a tuba-gatherer.
Right after my Elementary graduation, I already helped with my parents, particulary in promoting and selling their yields to the marketplace in our town. I was able to market my father's tuba wine and got some permanent customer for us.
When I arrived at the city, my older sister told me everything she knew about the city and the techniques on how to be hired as a bagger in a Department Store but I have some plans on my own to pursue my dreams of going to college.
During my scheduled interview I did not participate, instead of going to the venue, I went to a government-funded educational institution and secured a schedule for an entrance examination, which I am confident I can pass together with a newfound friend and neighbor.
I passed the entrance examination and never told my older sister that I wanted to pursue my college education but later on my sister discovered my secrets because she keeps on asking why I am not still wearing my uniform as a bagger in a Department Store.
Upon the discovery of my older sister that I did not participated in the interview and pursue instead my dreams of getting into college, she told me frankly that she cannot afford my daily needs so I need to find ways to financed my schooling.
Enrolling in a college degree in a State University is not that hard because I only need to accumulate at least P650 per semester for the tuition fee, way back the year 1997 to 2001.
At first at worked during my free time in a vulcanizing shop and hired a trisikad during holidays and weekends for me to earn something to fund my education particularly the need for me to travel from Bacolod City to Talisay City in Negros Occidental.
Due to my sideline job as a helper in a vulcanizing shop, I was able to befriend one of the driver plying the route of Bacolod City to Talisay City and vice versa and told him about my challenging story and my plans to pursue my college degree with his help I was able to travel for free from my home to my school.
This is the time that I realized I could be able to convince someone to help me, only if I have to courage to reveal my real plans and be truthful with the way I deal with people.
Traveling free from my home to our school is already an achievement for me because I can save some money, so I did everything in my abilities to convince other students to ride only with the jeepney driver who is already a close friend of mine.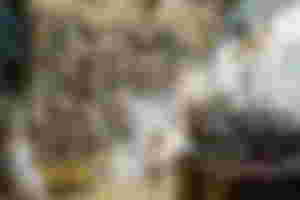 Photo by Ksenia Chernaya from Pexels
The next step for me is to apply as a working student in our school library. Although I am new to the school and found it difficult to converse with the native Hiligaynon language, I took it as an advantage compare to other applicants.
During the application process, I knew I am not the one who will be hired because I am a newcomer in the campus and most of the applicants have already spent at least a year in that campus before applying for a job as a student laborer.
In order for me to get the attentions of the Librarian, every vacant time, I spent it at the Library doing some minor chores, once I saw that there are books left in the table by some students, I arrange it back to the shelf.
A few minutes before snacks and lunch time, I approached the Librarian and offered my service to buy for them their snacks and lunch so that they will no longer go down to the canteen and bring their foods at the library located in the second floor of the main building.
At a young age I considered myself as a newcomer at school but due to y previous experience as a tuba-gatherer salesman in the province and with some convincing power, I was able to grab the attention of the Librarian and I was hired with one condition.
I need to worked at least six months without pay, because the Student Labor assigned to the Library is only one, and the last student laborer still earned some monetary rewards. As a Student Laborer we were paid at most P1,000 per month which is already a big amount for me.
In our school library there are two designations, a Student Labor who is paid by the school for maintenance and janitorial works and at least 12 Student Aides who will be in-charge at the lobby for borrowing and returning of books.
Student Aides do some minor cleaning jobs while the Student Laborer will be in-charge of the over-all cleaning and other general services. I am also in-charge with the encoding of files and most of the jobs assigned to me by the librarian.
During the time when I started earning as a Student Laborer, I also fulfilled my promise to my parents to send them a little amount of my earnings from the supposed job at a Department Store.
My salary as a student laborer was already enough for my parents as I sent all the money I received directly to them so that my secret will be intact without realizing that the money I sent came from my job as a Student Laborer.
The greatest surprise of my life happened when when I told my father to be with me at the city and sent him additional money as fare, for him to attend a gathering and he was invited.
At first my father was hesitant because, but later on I convinced him to be with me and that's the greatest achievement for me so far, being with my father escorting to me to my chair during the graduation rites. I knew my father was so happy during that time as he keeps on asking sorry for me because they failed to sent me to college.
This is not the end yet of my life story. Hopefully you enjoy my articles and I will surely add more life experiences and how it was able to help me grow as a person.
Until next time, thanks for taking time to read.
Phil Newsome
Sponsors of BantayanIsland