Pros & Cons of Hosted & Self-Hosted Blog
Blogging is considered by some veteran writers as a lucrative source of income for the past few years but there's a huge difference between blogging using a self-hosted and a hosted blog that many are not aware of.
There are pros and cons of hosted and self-hosted blog, most newbie bloggers thought that blogging is just simply writing something and expecting people to read their blogs and there's a lot of misconceptions in terms of blogging.
I have wrote about the hard truth about blogging for money in my last article, wherein I discussed about the realities on the ground particularly the competitions from video vlogging in YouTube and on Tiktok.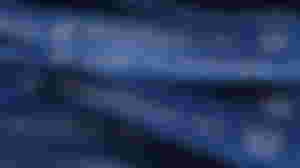 Blogging came from the root word "Web Log" which also means that blogging evolved from a simple website log of various writers posted on their personal website or any blogging platform such as Blogger.com from Google, Wordpress.com, and other blogging platform that dominated the blogging world since the early 2000's.
In this article I will list down all the pros and cons of a hosted and self-hosted blog which will surely surprise some newbie bloggers who thought at first that blogging is easy as peanuts.
There are lots of blogging gurus out there who teaches how to blog but in reality they are just using their voice to entice newbie bloggers and enthusiasts to follow their lead without really giving all the details regarding the difficulties of building a blog and online audiences.
Most bloggers will only share the tip of the icebergs in terms of blogging, there are free tools to use but maybe because of the need to earn money from blogging we are overwhelmed with numerous affiliate offerings from those bloggers.
There are bloggers also who already make a living using some free platforms but they are not willing to share their secrets and techniques on how to make money online through blogging.
I have been blogging both self-hosted and hosted blog for the past decades, I encountered lots of challenges, although right now, I am not earning that much compared to the time when the competition against vloggers and platforms like Tiktok were not that tough.
In this article, I will enumerate all the pros and cons of blogging, why is it that hard to compete against self-hosted blogs and why there's a need for us to at least invest some money in terms of blogging.
Hosted blogs are blogs that are provided by companies such as Google hosted blogs like Blogger.com or Blogspot.com, Wordpress.com blogs, Wix.com, Tumblr and Medium.org to name a few.
This kind of blogs are free but controlled by the companies behind those sites, monetization are limited and anytime your blog could be deleted by the company if you violates their rules.
Hosted blogs are owned by the company and not by the bloggers themselves, most of these blogs were tied to the companies because the domain still belongs to the parent company who literally owned the blog.
Self-hosted blogs on the other hand are literally owned by the bloggers themselves, it costs some money in terms of monthly hosting fees and the domain name fees but everything are all under the control of the blog owner.
It is also easy to managed compared to the hosted blogs where there's a lot of limitations in terms of blog management, particularly the look and feel of the blog.
1. Primary advantage or pros of Hosted Blogs is you don't need pay for hosting and it's all for free but for making money online, it is indeed a challenge for Hosted blogs.
2. For Self-Hosted blogs you have all the control and authority over all you content and bloggers should have no fear of losing their sites and all their articles.
3. Hosted blogs are easy to start, because everything are provided by the company who owned the blog, although there are some limitations but it is already good for newbie blogger to explore the world of blogging.
4. Self-hosted blog is more of a Do-It-Yourself (DIY) solution. Bloggers should buy their own domain, pay for the monthly hosting, install the free content management system (CMS) software provided by WordPress.org, although slightly complicated but gives more flexibility as we can do pretty much everything we like on self-hosted blogs.
5. Hosted blogs are considered low cost or for some bloggers no cost at all, you can start a basic blog through Blogger.com, Wix.com or Wordpress.com for free.
6. Hosted blogs are simple and easy to use, it's quick and easy to create a blog and we don't have to worry about the technical side of things such as hosting, maintenance and software updates.
1. For hosted blogs there are hidden extras, although it is possible to get a hosted blog for free, there are charges for anything above and beyond. If you want to owned the domain for Blogger.com blog you have to pay for it.
2. If you want to upgrade the design or your hosted blog, or if you want extra functionality or wanted to make from it, you have to pay for extra. You have to pay also if you want to remove ads from your blog, so what started as a "free blog" can get expensive in the long run.
3. There's lack of functionality for hosted blog, because you are restricted to what you can do with your blog. There are restrictions also for hosted blogs, you are restricted by the platform's terms of service which means that you can't do what you like with your blog.
4. Lack of Control for hosted blog, you are at the mercy of your hosting platform, if they decide to make changes that affects your blog, they can do that, and you don' really have a whole lot to say in it.
5. There's lack of support for hosted blogging platform, if you have a problem with your host, you are pretty much stuck to them and with some lower levels of of hosted blogging, there is actually no support at all.
6. For self-hosted blogs there are few disadvantages because bloggers will take control of everything from hosting to managing the blog through WordPress.org and there's a lot of support from the community. If you have a problem with one aspects of your self-hosted blogs, you can easily change it, without affecting the other side of your blogging needs.
7. Self-hosted blogs have a complete set of flexibility and there are no real limits, you can make your blog look how you want and add any functionality.
8. It is also easy to monetize your blog if it is self-hosted and with self-host, you have total control over you blog, and no one can make a change to your blog unless you let them.
9. Self-hosted blogs can use thousands of plugins that you can get for free that will allow you to do almost anything you want with your blog and most of all self-hosted blogs are better for Search Engine Optimization (SEO).
Hosted vs. Self-Hosted Blog, which is best for your blog, the answer is pretty simple, if you are certain that blogging is just for fun for you and you don't have any plans to expand it into a side-business or money from it, then you can go for hosted blogs.
However, if you are starting a blog and looking forward for making it as a side hustles or some sort of extra income or growing a business, I would definitely advise you to start a self-hosted WordPress blogs, it cost some penny but it will surely worth it in the long run.
For starter, you can still write and earn some money through various platforms like the one you are reading right now, if you don't have the finances right now, just do some research and learn to write your first article here on Read.Cash to earn some extra money while discovering on how to make a blog through WordPress.org.
Thanks a lot for reading this article and I am looking forward for more articles to come, as I am willing to share my experience and learning curve as a blogger for a decade now.
Don't forget to share it with your friends and relatives, let us all produce articles and let everybody know that there is indeed money online through blogging.
At your service, Ed Umbao of PhilNews.Ph aka BantayanIsland here at Read.Cash.
Sponsors of BantayanIsland