The decentralized and censorship-resistant social media network and SLP tokens Marketplace built on the Bitcoin Cash blockchain, Memo.cash needs some preparations before you can expect your dividends.
Although all SLP tokens that are worth anything can be bought or sold on memo-cash and neither the seller nor the buyer has to trust issues and are automatically executed on-chain, there are some truths regarding income-generating aspects of the said SLP tokens.
Buying CST on Memo.cash is not that easy, especially for all beginners who don't have enough revenue on their wallets in terms of Bitcoin Cash income.
Based on experience, the smallest amount of CST listed in the Memo.Cash marketplace is 20 CST which is worth around 2,784,180 Satoshis (BCH), or an equivalent of $15.18 based on the current exchange rate as posted by coinmarketcap.com
If you're just a beginner in the cryptocurrency world, investing your hard-earned dollars to Memo.cash needs a lot of thinking, whether the investments is indeed worth your time.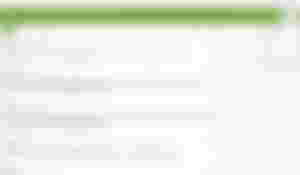 There are lots of articles posted on various social media sites and even on this platform showing how they were able to get weekly dividends of BCH just by using CST but they did not reveal how much BCH they invested during the time they bought those CST.
A regular author on this platform even posted that on March 8, 2021, she bought 25 SLP-CST worth 0.02592300 BCH at memo.cash and received her dividends worth 0.00026266 after two days without doing anything.
Based on the statement above, we will now convert the 0.0259 BCH which is equivalent to $15 USD which is hard to acquire if you're just a beginner on this platform. In return, she was able to receive a dividend worth 0.00026255 which is equivalent to 0.14 USD.
This is the hard truth about the dividends on Memo.Cash, if you want to take a risk and invest your $15.00 and get weekly dividends worth $0.14.
Mathematically speaking you need at least 107 weeks or 26 months or an equivalent of 2 years and 2 months to be exact before you can receive your ROI without doing anything, but maybe there are other ways to make money with CST particularly the volatile pricing of BCH compared to US dollars.
In order for me to experience something about CST, I tried to transfer $2.99 worth of BCH but it was not enough to buy the minimum 20 CST which is worth around $15.00, maybe someday I could accomplish this one.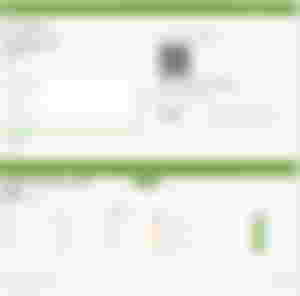 The first step you need is to fund your Memo.Cash account with your Bitcoin Cash earnings. By doing the first step which is to fund your memo.cash account with Bitcoin Cash from the wallet of your choice.
Click on your profile and select Account

Pick your wallet address where we need to send our BCH

Copy the highlighted address as shown in the screenshot and send you BCH there.

Once gets network confirmation the BCH funds will then show up in your memo.cash account.

You can also see your Simple Ledger (SLP) Address where all SLP tokens will be credited and store.

Once the BCH arrives in your wallet, the next thing to do is to buy CST inside Memo.cash.
Click on the link provided below:

Check out the list of orders and decide for yourself which one matches the amount of CST you wish to buy.

Click the "Buy" button in front of the order.

Just click "Buy Instantly" and the correct amount of BCH will be deducted from your wallet and the CST will then be credited into your SLP wallet simultaneously.

Congratulations, you're done.
Once you have successfully purchased your very first Cryptosorted Tokens (CST), you will get a weekly dividend paid in BCH credited directly into your wallet every Thursday.
The buying and selling of CST on Memo.Cash is very easy only if you have enough funds to invest in the said website.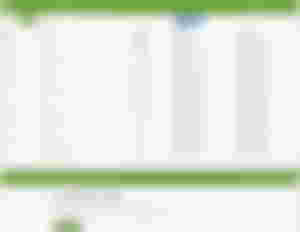 Aside from buying SLP tokens, including CST on memo.cash, you can also sell your SLP tokens on memo.cash.
All you have to do is click on the Tokens page webpage link.

You will land on the page with the list of SLP Tokens which is ranked based on the number of transactions.

We can also sell tokens that are already in your wallet.

Select the token you want to sell, the amount of the token you want, and the price per token on the said list.

You're done, just wait for a buyer who wants to buy the same token and is willing to pay your asking price.
If you want to know more about Cryptosorted Token, you can read more about the project by clicking the link provided below.
https://cryptosorted.info/cst/
Cryptosorted Token is a Bitcoin Cash SLP-based cryptosorted native token with a maximum supply of 21,000, which was created last January 18, 2021. You can use CST for buying or you can also sell it if you don't want to do anything about the token or once you have reached your Return on Investment (ROI).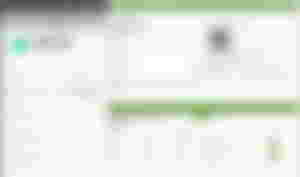 Right now we can buy CST through CCTip and Memo.Cash which is considered as the best option where you can get CST fast but with a fixed minimum CST you can buy for 20, 25, 50, 100, and 200 CST. This is already a huge amount among BCH beginners but someday, I will also try to buy for myself despite the longer time for me to receive my ROI based on the estimates above.
Disclaimer: I am not a financial advisor, I just want to share my experience and discoveries, I would still recommend doing your own research, and thank you for reading.
At your Service,
Phil Newsome aka BantayanIsland
Sponsors of BantayanIsland