Upon the announcement of the newest Bitcoin Cash project for the BCH community, the tipb.ch project, a member of the BCH community suggested to utilized the CashFusion initiative to add more privacy to our Bitcoin Cash transactions.
The suggestion was originally posted by Read.Cash user @btcfork, one of the few BCH community users who also announced the arrival of https://tipb.ch, a project which aims to provide our own tipping address which we can send to people who want to tip us with Bitcoin Cash and will go directly to our chosen wallet address.
The BCH community user made some recommendations that we could transfer any tips that we get at the address we've set up, to an Electron Cash wallet and run the CashFusion coin mixing to increase our privacy.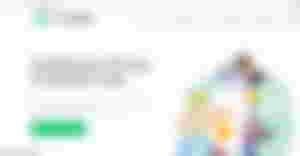 According to the website CashFusion.org, it is a fully decentralized privacy protocol that allows anyone to create multi-party transactions with other network participants. This process obscures our real spending and makes it difficult for chain-analysis companies to track our coins.
CashFusion is intended for confidential business purchases, personal, privacy, and increasing overall coin fungibility.
To know more about CashFusion, which claims that using their service restores your freedom to spend money the way you see it, you can visit the official Frequently Asked Questions of CashFusion.org through the link provided below.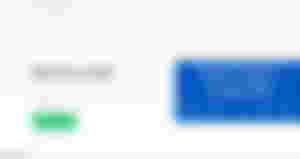 Before we can use the CashFusion tool, we need to download a wallet first that utilized CashFusion, and the only recommended wallet as of posting time is no other than the ElectronCash wallet.
ElectronCash wallet is available in Windows, Osx, Linux, Android, and iOS devices. Just click the download button from the official CashFusion website.
According to CashFusion.org, they are constantly working to bring fully decentralized privacy and fungibility to Bitcoin Cash and all donations are welcome and appreciated.
As a sign of appreciation to the people behind this awesome project, they really appreciate any donations to their project. You can donate to their good cause through the bitcoin cash address here: bitcoincash:qzgds6n6apj9jzrn9jqkcnmkx7ae3qpuaq0kqk5cxj
You can also scan their BCH QR code through their official website.
Before we can download the wallet recommended by CashFusion, you will then be re-directed to the official website of ElectronCash which can be accessed through https://electroncash.org/
The website also made an announcement for us to be careful with some imposter sites claiming to be the official website. ElectronCash.ORG is the only official site for ElectronCash wallet.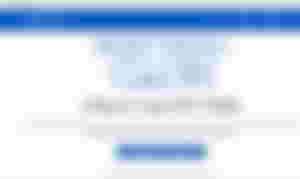 ElectronCash Wallet is considered as an SPV Wallet. SPV stands for Simplified Payment Verification. SPV was first described by Satoshi Nakamoto, the creator of Bitcoin, in the original Bitcoin whitepaper.
SPV method allows a wallet to provide strong security without the need for downloading the blockchain running a full node. It will validate your own transactions by ensuring they are confirmed in the blockchain.
Once the .exe files were downloaded to your laptop or PC device, you can now install the program on your own computer.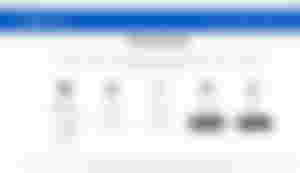 Go to the downloaded folder and look for the latest version of Electron Cash wallet and open the .exe file.

If you're running the Microsoft Defender SmartScreen, a pop-up will appear warning you about the unrecognized app, just click the Learn More Button, and the Run anyway will appear. Click the Run Anyway button and proceed with the installation.

A pop-up will appear asking "How to you want to connect to a server?" Just choose the Auto Connect option and click Next.

Press Next to create "default_wallet"

In creating a "default_wallet" we have three options, we can create a Standard Wallet, Multi-Signature Wallet or we can Import Bitcoin Cash addresses or private keys. I prefer to choose Standard Wallet as a beginner and then click Next.

The next step is to create a new seed if your just a beginner or you already have a seed. You can also use public or private keys or you can also use a hardware device. As a beginner, I selected "create a new seed" and proceed to the next step.

You will then be given a wallet generation seed which will allow you to recover your wallet in case of computer failure.

Click Next and you will be asked to input your seed words and then click next.

You can choose a password to encrypt your wallet keys or you can leave the field if you want to disable encryption.

You're now ready to go to use your ElectronCash Wallet on your Personal Computer.
Never disclose your seed.

Never type it on a website

Do not store it electronically
In order to test my new ElectronCash wallet, I transfer some Bitcoin Cash from my Bitcoin.com wallet.
I transfer $1.01 worth of BCH to ElectronCash from my Bitcoin.com wallet by clicking the Receive Button on Electron Cash through the QR Code presented on my ElectronCash web wallet.
The Bitcoin Cash amount was sent instantly from my Bitcoin.com wallet to my newly created Electron Cash wallet. Although there's a notification already but I am still waiting for confirmation before it was credited to my ElectronCash wallet.
The transactions already appeared on my Electron Cash wallet but it is still unconfirmed. I will be updating this post, once my ElectronCash account will be credited with the amount I sent from my Bitcoin.com wallet.
I will be using this Electron Cash wallet address for the newly-created tipb.ch website.
Thank you for taking the time to read this article of mine. I will be posting more updates with regards to any development in this fastest-growing Bitcoin Cash community to spread awareness about the real Bitcoin, no other than Bitcoin Cash.
Update: The $1.01 worth of BCH from my Bitcoin.com wallet was credited to my Electron Cash wallet after 21 minutes of waiting. I sent the amount at around 5:59AM and received it at around 6:21AM today.
At your service,
PhilNewSome aka BantayanIsland (EdUmbao on WordPress.Org)