Working abroad is not my ultimate goal in life, so one of the most interesting part of my journey is when I decided to quit my job as an OFW and ventured into blogging full-time here in the Philippines.
As a newcomer in the blogging industry during the year 2010 and blogging is not that popular in the Philippines, I decided to venture into business together with a partner in my home country.
I learned blogging through a free platform at first, at WordPress.com but a close friend of mine introduced blogging through the self-hosted platform WordPress.Org. This friend convince me to finance his start-up at first, hiring some foreigners to write for his site.
Our first website which is longer online is quotednews.com but later on this site was merge to form our main website which is still working until this time. Later on I will reveal the domain of this website but I am no longer part of the business right now.
Upon realizing that writing a few articles a day and after my 12-hour shift was no longer profitable for me and the business venture I started with my friend, I decided to chose whether I will continue my job as an OFW or I will return to the Philippines to focus on my job as a full time blogger.
During my early days of blogging, I could only write at least two to three articles per day but during the holidays and weekends in Saudi Arabia, I was able to produce at least 10 articles per day on our growing website.
I made a promise to myself that once my goals of making at least $400 per month through Google Adsense earnings, I will certainly quit my job as an OFW and ventured into blogging full time.
Aside from the goals that was reached after six months of blogging part-time in Saudi Arabia, what really convinced me to work full time as a blogger was the plagiarism made by one of our writer, also a close friend, whom we paid $1.00 per article to write for us.
After discovering that one of our writer plagiarized his work and earned some money from us, I decided to convince my business partner that I could do the job of the other writers we hired only if I will be given the chance to work full-time on our blog.
One of the reasons also why I quit my job as an OFW was the fact that the company that I used to worked with in Saudi Arabia made some changes in the management department putting the son of the owner as in-charge in our day to day operation.
The son of our boss is a totalitarian one, although I am the supervisor in one of the shift, we should always follow his new set of rules, one of the worst rule is the "salary-cutting" condition every time an operator made a mistake. That situation in our company puts the nails in the coffin and ended my journey as an OFW.
I returned to the Philippines and settled in Bacolod City together with my long-time girlfriend but one of the most memorable moment in my career as an OFW was when I went home with just SAR200.00 in my pocket.
Before I decided to worked full time as a blogger and quit my job as OFW, it was pure courage and determination that I could fulfill my dreams of going into a business venture with uncertainty.
My girlfriend don't have any idea that I have only SAR200.00 in my pocket during that time because I already bought a ticket from Manila to Bacolod City and paid the rent of the house where we will be staying for the first three months.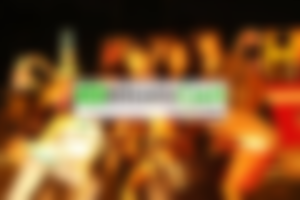 I know in my heart that what I was doing during that time was a bit of scary and challenging but my burning desire to venture into the new world of blogging business is more than enough to motivate me to pursue my dreams of writing for money.
Together with my business partner, we decided to put into accounts our partnerships as he was the one who will be in-charge with the site maintenance and everything technical in making a website and I will be the one who will be in-charge of all the write-ups and articles to be posted.
I agreed with the 60/40 partnerships in favor of my partner but in one condition because I lost my job as an OFW and I wanted to work full-time as a blogger, during the first few months when our earnings will not reach P20,000, I should received at least P15,000 and the rest was given to my partner.
Only when our income will reached P40,000 that we will be having a 60/40 split in favor of my partner and the rest will be reinvested back to our company.
Business Went Profitable After Six Months:
After six months of our business venture our website went profitable and we were able to hire some new writers on board and publish not only one but at least four websites.
We hired newcomers with a starting salary of at least P8,000 per month writing only for our numerous blogs with just one rule in mind, no copy-paste article and plagiarism because we rely mostly on Google Adsense earnings.
In one segment of the local news outlet in Bacolod City, we were interviewed in one of their shows, featuring new forms of emerging markets and developments involving the internet and the new media.
We were asked how we make money online and how we were able to sustained the salaries of our workers despite working only from home. The TV station toured our home office which is the garage of my business partner and how everything went behind the scenes, producing quality blogs.
Most of our article were ranked higher in Google, particularly in search topics about the Philippines. We somewhat master the art of Search Engine Optimization during the early days of blogging. Some of my articles were even cited by top websites like Wikipedia and prominent news media outlets in the Philippines.
This is my own story and nobody can take it away from me. I know some people will ridicule me and will not believe on how I was able to quit my job and ventured into blogging but sooner or later, I will share it here on this platform.
This is not to brag my achievement but to inspire aspiring writers, that anybody can write even if you're not that good in English, and I don't care about criticisms, there's a lot of free tools to help us in writing.
For now, still at your service,
Phil Newsome aka BantayanIsland
Sponsors of BantayanIsland