The world's richest person and considered by many as technology and industrial Icon, Elon Musk agrees that Bitcoin Cash (BCH) has certain advantages compared to Bitcoin Core (BTC) after he was convinced by controversial entrepreneur Kim Dotcom on Twitter.
The statement of Elon Musk appeared on social media after his tweet, announcing that his company Tesla, made some history in the cryptocurrency world when it announced that the company now accepts Bitcoin as payments for the world-famous Tesla Electric Cars.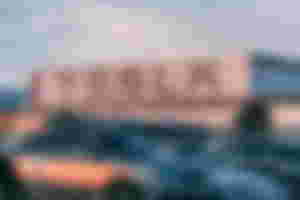 The announcement of Musk about the decision to accept Bitcoin in exchange for Tesla cars caught the attention of Kim Dotcom, one of the most vocal supporters of Bitcoin Cash as he tried to persuade Elon Musk that BCH is a much fairer deal when it comes to payments when compared to Bitcoin.
Elon Musk on his part agrees with the statement of Kim Dotcom who gave an example that Elon should try to buy a soda for himself and he will discover that Bitcoin's median fee is worth $8.92 but Bitcoin Cash is only worth $0.001 median fee in terms of payment.
According to Kim Dotcom, the world's richest man should realize that Bitcoin Cash serves the mass market, unlike Bitcoin, which is only for the top one percent.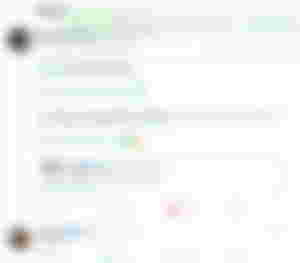 The founder of Tesla and SpaceX then agreed with the arguments made by the Mega Upload founder as Musk responded by saying "Fair point."
Before the Twitter post of Elon Musk agreeing with Kim Dotcom, the automaker Tesla rejected using Bitcoin Cash as a form of payment in buying Tesla products.
Tesla earlier tweeted "Our Bitcoin digital wallet is not configured to detect or receive digital assets other than Bitcoin."
Although the tweet made by Tesla was already deleted by the company, the damage has been done to the company after some analysts revealed that BCH hitting its new all-time lows against Bitcoin was due to the public rejection of Tesla using BCH as a form of payment.
This is one of the reasons why BCH supporter Kim Dotcom took to Twitter and challenged Elon Musk to buy a soda with Bitcoin to experience the higher transfer fees and the unsuitability of Bitcoin to be used as peer-to-peer electronic cash as envisioned by Bitcoin founder Satoshi Nakamoto.
Kim Dotcom also burned down Twitter user Adam Back who called out the entrepreneur to be pragmatic because no one is going to use a product if it tries to push BCH on them. The veteran entrepreneur responded by saying that 96% of the population isn't into crypto yet, so BCH has the potential to capture the largest market.
The controversial internet figure also asked his critics to visit his website, https://whybitcoincash.com/ to learn more about cryptocurrency.
Based on the history of both Bitcoin and Bitcoin Cash, the newly-minted crypto Bitcoin Cash is a spun off from the Bitcoin blockchain in August 2017 and since then, the crypto remained to challenged the legitimacy of Bitcoin as a peer to peer electronic cash for daily transactions.
Source: Kim Dotcom's Twitter.com
At your service,
PhilNewsome aka Ed Umbao
Sponsors of BantayanIsland