After the announcement made by the community of Bitcoin Cash enthusiasts about the highly anticipated project tipb.ch which is now trending on various social media platforms, I immediately jump onto the bandwagon and joined everybody else in this community to promote this project.
As a believer of the Bitcoin Cash cryptocurrency, it is indeed an interesting story to learn from my fellow BCH believers the newest development on this project.
The first thing I made was to install an Electron Cash web wallet for more secure transactions in the BCH blockchain as what I read earlier from a suggestion made by BCH community user @btcfork who suggested using the CashFusion project which I made an article earlier today.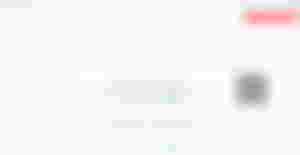 I posted an article on how to download and install the Electron Cash wallet and even tested my wallet by sending some amount of Bitcoin Cash to my newly-created wallet.
Read the Article Here: https://read.cash/@BantayanIsland/installing-electron-cash-wallet-utilizing-cashfusion-for-tipbch-1bb77673
I posted a tweet earlier today following all the instructions made by the Noise.Cash team but all my efforts were in vain. A few hours after I posted the tweet regarding the Tipb.ch project, there's no single tip that was credited to my Electron Cash account.
I search online and found some interesting articles about the possibility of problems arising from the project because this kind of project is not yet perfect as of posting time.
Although I see so many tweets being posted on the official website of tipb.ch showing the amounts of the tips they received from the bots of tipb.ch but on my case, nothing happened.
Upon searching online, I discovered a decent explanation from the official website of Noise.cash, regarding some possibilities that my tweets were hidden online, although my personal link surely does exist.
According to Noise.cash there are some instances wherein some tweets with the hashtags #bitcoincash or #BitcoinCash were hidden by Twitter on their search results and nowhere to be found except the official account of the person who made the tweet.
Right now, we have nothing to do with this kind of glitch from Twitter but the Noise.Cash is still working hard to solve this problem.
Here's the Explanations from Noise.cash:
Image Source: https://noise.cash/post/l9q6959r
There are some pieces of evidence and alleged reports from insiders that Twitter is allegedly trying to suppress the #BitcoinCash, not to be seen by most people, particularly those Bitcoin Cash supporters in various parts of the world.
An additional post of clarification, Noise.cash announed that they still manage to catch quite some posts on Twitter faucet, even before they disappear, but it's the best they can do so far for now.
Although we failed to receive some tips in the newest project introduced by the Noise.cash family, still as a believer of this community and the BCH community as a whole we should try to focus not on the things that we can benefit from but we should focus on the things that most people can benefit.
This time around, I will be posting my journey on how I managed to become a member a of tipb.ch as I walked through the process of joining this newly-created project.
Visit https://tipb.ch/

Click the Get Started Button at the upper right-hand portion of the website.

Create a Page by replacing the name with your chosen name, it must be more than three (3) letters to be accepted.

Add your Bitcoin Cash Address. You can use Electron Cash or Bitcoin.com wallet.

Hit Create

Finished, You'll have your instant customized BCH address.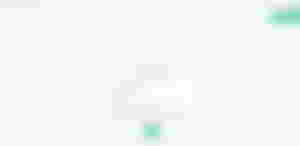 In order to get a tip from the newest project of Noise.cash, you need to have your own Twitter account came in handy.
You should post a tweet promoting Bitcoin Cash to the community and always add the hashtag #BitCoinCash or #bitcoincash and your very own tipb.ch account. In my case, my tipb.ch account can be accessed through https://tipb.ch/edx
Based on the explanations made by Noise Cash the idea for the said project is to promote Bitcoin Cash on Twitter and in return the Twitter user can use the tip for themselves.
No impersonating other names

Posting nonsense tweets and promoting other cryptos aside from BCH.

Plagiarizing posts from other users.

DO NOT CHEAT on the System.
At your service,
Phil Newsome aka Ed Umbao
Sponsors of BantayanIsland