Building our own website is considered as one of the achievements among bloggers but aside from the free blogging platform, there are ways to consider for us to be successful in the world of blogging and one of them is to register our domain with various registrars.
There are lots of popular domain registrars in the world today, but only a few of them are accepting Bitcoin Cash which we're going to discuss in this article. Most domain registrars only accept credit cards and Paypal payments but some registrars are now ready to accept Bitcoin, Bitcoin Cash, and other alternative cryptocurrencies.
One of the first dominant registrars that accept Bitcoin Cash is my personal favorite, Namecheap, since the day I started blogging both on WordPress and Blogger.com, I registered most of my domains with Namecheap, and the report announcing their acceptance of Bitcoin Cash as payment is an interesting development in the world of blogging and cryptocurrency.
Bitcoin Cash is considered as the true Bitcoin with its low fees and faster transactions. It is the only truly decentralized cryptocurrency that no one can control except you, the owner of the BCH.
BCH allows its users to make a transaction instantly, without permission, with anyone, anytime, and anywhere in the world. Offering Bitcoin Cash among domain name registrars is indeed the right decision ever made by these hosting and domain name providers.
As a blogger, launching a website with our domain is the first step of having full control and authority over our newly created website.
Anything else on the internet isn't truly yours if you don't have your domain. It's like building a house on rented land that could be taken away from you anytime but if you own the domain you certainly owned the land.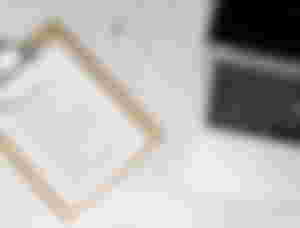 Image Source: Unsplash
The first domain registrar and hosting companies that accepted Bitcoin and later on Bitcoin Cash as a form of payment is no other than Namecheap. This site also handles most of my sites since the day I started blogging through WordPress and Blogger.com.
NameCheap made a name for himself after it was considered by many bloggers as the most cheaper domain registrar in the world until this day.
HawkHost is one of the few domain registrars accepting Bitcoin Cash as a form of payment. It is a Canadian-based hosting provider that started its operation in the year 2004.
The core business of the company is website hosting but they also offer domain registration to supplement their services.
As a beginner in the blogging world, I suggest newcomers or newbie bloggers register a free domain which is a bonus to the hosting package you will buy at HawkHost.
Paying for various services could be done through Paypal, credit cards, and the most favorite of cryptocurrency users, using Bitcoin Cash as a form of payment.
It is a relatively new domain registrar but one of the few companies that offer Bitcoin Cash as their payment option. The company was founded in the year 2015 by serial entrepreneur and domain name investor Ray King.
Porkbun focuses on providing domain name registration services, featuring an intuitive, modern, and easy-to-navigate user interface on their website. They also offered to host solutions with their shared hosting plans.
The company has a huge list of available top label domain extensions such as .club, .vip, .services, .world, .life, .sales and many more domain extensions. Porkbun also accepts cryptocurrencies such as Bitcoin, Ethereum, Litecoin, and USD Coin aside from Bitcoin Cash.
Hostinger primarily offers different types of hosting solutions but they also offered domain name registrations. The domain name is offered for free only if you buy Hostinger's hosting package.
The company offered various ways of payment such as Bitcoin Cash, but aside from BCH the company also accepts payment using Bitcoin, Litecoin, Dash, Dogecoin, Ethereum, and USD Tether to name a few.
Hostinger started its operation during the year 2004, it is considered as one of the few companies that have a long history in the domain name industry.
Hostwinds is one of the fastest-growing hosting and domain registrar companies in the world offering a unique service to its customers as the only company that offers a 30-day money-back guarantee even if you pay in Bitcoin or any other cryptocurrencies such as Bitcoin Cash.
The company can boasts of their unique service as they challenge every domain owner that within 30 days of opening their Hostwinds accounts, there's a money-back guarantee, if the customers are not satisfied with their services, they will refund your money. No questions asked.
Disclaimer: As a member of the Bitcoin Cash Community, I decided to omit all the affiliate links, so that you will have total control over your domain name purchases.
Please add your comments below. Would you purchase a domain with Bitcoin Cash? Why and Why not?
Sponsors of BantayanIsland