I have a close friend who have been doing crypto trading on Coins.ph for the past few months and he is a firm believer on Ethereum as the next big thing but I was able to convince him to hodl Bitcoin Cash instead of Ethereum on Coins.ph.
As a newcomer on Bitcoin Cash but already a user of Coins.ph for the past few months, because of loading transactions and the earnings from Paypal being directly deposited to my wallet, I am in the same boat with my friend and co-worker.
All my Paypal earnings from various online projects are handled by both GCash and Coins.ph for easy withdrawal here in the Philippines, so I have some experience in terms of using the platform.
During the past two days, a huge spike in the value of Bitcoin and other alternative cryptos, achieving a new All Time High (ATH) compared to the value of the dollar and other fiat currencies.
My friend earned some amounts of money during the peak of Ethereum but during the time when Ethereum dive to it's lower value during the past 24 hours, my friend immediately withdraw his stake at Ethereum as we discussed the volatility of the cryptocurrency world.
This is the time when my friend and co-worker asked me about my income online if I also lost some of my Bitcoin Cash earnings in terms of value compared to our fiat currency.
My friend and co-worker could no longer hide his interest on Bitcoin Cash and the reasons why I am still confident on the said crypto despite the fact that I lost around $3 of values in my account.
I told my friend that my business ideas in terms of cryptos is not for a one-day gains only just like what he was doing on his Ethereum assets, buying low and selling high, but my purpose for a long-time gains as I hodl my BCH earnings and even converted all other assets into Bitcoin Cash.
Our work schedules doesn't permit us in always monitoring the prices of cryptocurrencies as what we are doing during our free time, there are some instances that we are busy with our respective works we could not monitor from time to time the value of our assets on Coins.ph.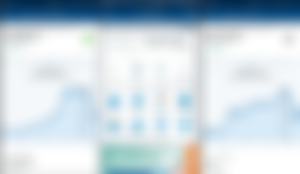 Last February 20, 2021, the value of Ethereum in the Philippines as recorded by Coins.ph wallet was at its peak of P97K per coin, but last February 23, 2021, Ethereum's value was recorded at P77K and this is the reason why my friends gains were lost immediately and his confidence went low.
My friend lost at least P6,000 on his Coins.ph value instead of gaining more than P10,000 during the first week of February. This is the reasons why he lost his confidence on cryptocurrency as he asked some questions about BCH and the reasons why I am not affected with the losing value from my BCH assets on Coins.ph
In my own experience Bitcoin Cash have its peak last February 20, 2021 with one BCH worth more than P36K but it loses its values to just P23K last February 23, 2021.
Despite the loses I incurred at my Coins.ph holdings, I still felt that the setback was just temporary because right now BCH is now at P25K per 1BCH coin at my wallet.
I am still confident that the value of BCH will go higher in terms of values compared to our fiat currency and it will surely happened in the next few hours or days.
After comparing the values we lost in both Ethereum an BCH, I told my co-worker that it is now time for him to really believe in Bitcoin Cash and why it is more safe to hodl BCH compared to Ethereum for the long term.
This is the time that I introduced Bitcoin Cash to my co-worker and close friend for him to have a better understanding of the coin by directing him to visit my favorite BCH introduction website at www.whybitcoincash.com.
I convince my friend that in terms of transaction fees, Bitcoin Cash is the runaway winner when compared to Ethereum and other cryptocurrency because of its lower fees and faster transactions.
The transaction fees for Ethereum is way to high compared to the $0.001 transaction fees charged by BCH to their costumers, that's the reasons why it is the go-to-sites for all micro sites nowadays.
Upon seeing with his own eyes the benefits of Bitcoin Cash, my friend immediately dumped at least 80% of his Ethereum assets and brought in Bitcoin Cash for hodling purposes.
I told him that the cryptocurrency market is indeed the most volatile investment we could ever make but with some honest transactions and a little bit of experience we can surely gain from our loses, only if we believe in the BCH community and the future of this fastest-growing crypto assets.
This is just one of my story on how I was able to convince my friend to join us on our journey of introducing and using BCH in our day to day activities and sharing our experiences, loses and gains.
Until next time!
Still at your service,
Phil Newsome aka BantayanIsland
Sponsors of BantayanIsland