Onboarding users to the Bitcoin Cash community is not that easy based on my own experience, although some people in this community find it easy to onboard more BCH users because of their experiences.
In this article, I will share my own experience on how I tried my best to onboard people with BCH but found it difficult. I will take this opportunity also to ask for some help from my fellow BCH users on how they were able to promote BCH in their community.
Making money online is considered as one of the hottest topics among Filipinos, particularly during this time of the pandemic, without realizing that making easy money is very hard to find.
Most Filipinos are always searching for free money or how to make money easily online but in reality, there's no such thing as easy money, you need to have some effort and a little talent and courage to make money.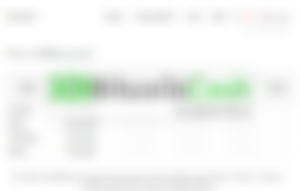 As a blogger with various platforms such as WordPress.Org and Blogger.com, I know, based on experience that it is not easy to make money or make a name for yourself, as it takes months or years before you will earn a living or consider blogging as one of your sources of income.
Blogging with a self-hosted blog takes years to monetize or more than six months before you can apply for an Adsense account, so you need to take some extra effort and patients to consider yourself as a blogger.
I started with blogging through WordPress.com and then experimented with Blogger.com without making any money until I created my self-hosted blog on WordPress.Org and finally admitted to the Google Adsense Program.
As a piece of advice to newbie bloggers don't waste your time reading articles about making money online easily through blogging, it's not just easy to do so. Most bloggers and those so-called veterans in the blogging community wanted only your referrals for the hosting program they promote.
In reality, I was able to make money only during the time when I was accepted to Google Adsense program, and it took me a year to do so, without expecting in return, I just considered it as a hobby while working for the company, I once co-founded.
Blogging during the year 2011-2019 is very difficult because of the growing demand for more relevant content and most of the news outlets were adapting to changes in delivering their news unlike during the early days of blogging wherein all the scope could be read first in various blog before it will be reported by the mainstream media.
In today's blogging world, everything was handed over a silver platter, particularly with the introduction of this blogging platform powered by Bitcoin Cash, all we have to do is to produce quality content.
The Bitcoin Cash Community really did a good job in introducing this kind of platform, we don't need any hosting fees, we don't need some vast experience in writing, and most of all the income is instantly reflected to our respective Bitcoin Cash wallets.
I invited some of my friends to join this platform if they really wanted to learn blogging for money or wanted to have a sideline but based on my own experience for the past weeks, only one of them really join me in my journey.
I started out with the introduction of Noise.Cash and this blogging platform to my friends and colleagues at work, I even give some gifts through my Bitcoin.com Wallet.
My friends joined the Twitter-like platform and I told them to be active every day so that I can give them some little help but they only started using just for a few days and when they found out that I stopped giving some help they lost their interest.
It is indeed a huge challenge for us to onboard more people to the BCH community because most people are only interested if we could them for free, but in reality, there's no such thing as free because we need to work for it.
I join this Bitcoin Cash blogging platform last January 19, 2021, I was able to onboard a total of four affiliates on this platform, but out of the four users, only two posted an article, and only one of them I know personally.
My affiliates include users, @Ryan100, @jedu15, @Erdemke81, and @Rossee. The only person I know personally is jedu15 who only wrote one article since joining this platform.
The newest affiliate and the most active is no other than @Rossee who joined this platform four days ago, but since then, already wrote around
I am just sharing my experience but hopefully, someday, I will be able to onboard more and more people who are not only interested in short-term benefits but also in the long-term benefits of Bitcoin Cash.
Thanks a lot for taking the time to read my experience about onboarding users with Bitcoin Cash. Looking forward to some suggestions from veteran authors here in this community.
Don't hesitate to add your suggestions and I'm willing to discover more about this challenging world of cryptocurrency.
At your service,
Phil Newsome aka BantayanIsland
Sponsors of BantayanIsland