One of the most popular and recognizable figures in the cryptocurrency world who is also known as Bitcoin Jesus, libertarian Roger Ver allegedly joined the fastest-growing Twitter-like platform, Noise.Cash during the past few days.
Although there is no official confirmation yet from his official Reddit account about his possible entrance to the Twitter-like platform, most Noise.Cash users felt confident that he is indeed the real Roger Ver.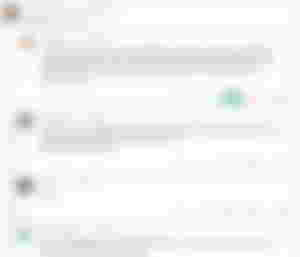 As of posting time, there were only two posts with the said Noise.cash account @RogerVer but his latest post regarding the announcement of the arrest made by the FBI against the host of FreeTalkLive received some tractions and was even re-noised by BCH supporter and philanthropist Marc DeMesel.
Based on the comments posted in the Noise.Cash account of Roger Ver, most users welcome him to the community as they reasoned out that the RogerVer account in Noise is a reserved user name, the admin would've given it to a random person.
This kind of argument is quite contested as what happened to the controversial account of Kim Dotcom whose user name is now having a red exclamation point which means it needs some verification.
Noise cash user Kim Dotcom has been posting non-sense posts on the platform and keeps on re-noising irrelevant posts from random users.
User D.B.Cooper for his part personally asked the Noise.cash guys about verified accounts some time ago, they would not verify any other accounts except their own Noise.cash account.
Some supporters of Roger Ver who is already onboarded with Noise.Cash agreed that Roger Ver really joined the platform for some reasons.
User Whattheactualduck claimed that it is indeed Roger Ver, because if he wasn't he would be some guy milking for tips and he hasn't put his wallet address, so that's probably him.
Another user HariPoddar agreed as he stated that he also noticed that too, and he thinks he is the man, the Bitcoin Jesus we have been waiting to join the Twitter-like platform that rewards its users with the real Bitcoin, the Bitcoin Cash cryptocurrency.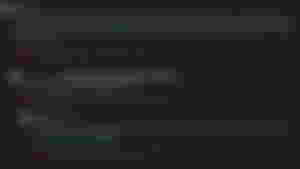 Fellow noiser, mh, claimed that he was the one who convinced Roger Ver through Reddit to join the Noise.cash platform and made a screenshot of the conversation between him and Roger Ver on Reddit, the front page of the internet.
Noiser mh, also known as Mib0 on Reddit suggested to Roger Ver aka MemoryDealers to mirror his tweets to noise.cash and somehow tell Kim Dotcom to do the same.
Roger Ver responded by saying how to do that, even asking if there's a way to automate this project to which Mib0 answered that he also hope, but probably not yet. He also told Ver that there's a reserve account for him on Noise.cash.
Roger Ver is a well-known Bitcoin investor, evangelist, business owner and the founder of Bitcoin.com, the company behind one of the world's most popular Bitcoin Cash wallet, Bitcoin.com wallet.
Roger Ver was once dubbed as "Bitcoin Jesus" because of his contribution to the mass adoption and spreading of Bitcoin awareness during the infancy of the Satoshi Nakamoto's Bitcoin cryptocurrency. He is considered as one of the few Bitcoin Millionaire who is now spreading BCH awareness worldwide as the true and real Bitcoin.
Roger Ver's Noise.Cash Account:
Know More About Roger Ver by Watching this Video:
Who is Marc DeMesel?
Marc De Mesel is considered as one of the most generous Bitcoin Cash evangelists as he was recognized as the man behind the biggest tip on Read.Cash for the past few months, giving away at least $11,000 tip in a single article.
Marc De Mesel's Noise.Cash Account:
https://noise.cash/u/MarcDeMesel
Marc De Mesel's Latest YouTube Upload:
If you want to know more about Bitcoin Cash and the BCH plans and project, you should follow this two guy in various platforms.
At your service,
Phil Newsome aka BantayanIsland