Overseas Filipino Workers (OFWs) in various parts of the world experienced having difficulties in sending remittances to their love ones back in the Philippines but with the introduction and adoption of Bitcoin Cash, it is now a thing of the past.
As a former OFW in the Kingdom of Saudi Arabia, we find it hard to send money back to the Philippines if our job site is far away from the city and the remittance centers needs some travel time.
In my case during my OFW days, we live in the old Industrial City in Al Khodariya, Dammam which is worth at least SAR10.00 in terms of taxi fare from our site to the city center.
Although it is quite a convenience to travel by taxi from our site to the city center where various remittances were located it is indeed a huge amount for us to spend especially when there's a need for us to send money due to emergencies.
Spending SAR10.00 alone which is already equivalent during that time with Php150.00 is expensive for us workers earning just 1,125.00 Saudi Arabian Riyal. It is also worth a meal in various Filipino-Chinese restaurant in the city.
Aside from the fare we Filipinos should shoulder on our way to various remittance centers in Saudi Arabia, part of our expenses were the foods and a little shopping because most of the times we travel only once a month to the city center.
As a former single OFW, I spend at least a minimum of SAR100.00 during one time travel due to some groceries, personal expenses, remittance fees, and foods. This kind of expenses is frugal enough for us OFWs.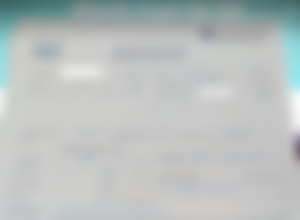 The remittances fees varies from the amount you send back to the Philippines, it is converted first by Saudi Remittances into US dollars but the fees are all in the local Saudi Arabian Riyal.
Fees ranges from 20-50 SAR depending upon the amount you send, in my case, when I send at least SAR500.00, I need to pay SAR521.00, because the service charge of the Arab National Bank's remittances service Telemoney is worth SAR21 which is already equivalent to P254.31 during the year 2007.
Most OFWs in various parts of the world send money back to their families and love ones in the Philippines. It is indeed already a part of our culture that we care for our loved ones way back home but most of our families don't have the time to think the difficulties and challenge we face while working away from our families.
Once OFWs will fail to send at least a month their remittances, we were easily bombarded with negative speculations from our families way back home and some of them even suspected us of not remembering their loved ones because we are already earning dollars.
This is the hard truth among OFWs with families in the Philippines, they often thought that it is easy to earn dollars while away from home but in reality sending our hard-earned money back to the Philippines also hurts us because of higher fees from remittances and other daily expenses.
Although I am no longer an OFW in Saudi Arabia, I still have plenty of friends who preferred to stay in the Kingdom for the past 10-15 years and experienced the same difficulties of sending money to the Philippines incurring higher remittance fees.
Thanks to social media, like Facebook and Twitter, I was able to contact my co-workers and friends who are still working their sweat out in the factory where I used to work in Dammam, Saudi Arabia.
I told my friend and co-worker Roberto during one of our conversation on Facebook that he should use Bitcoin Cash as a form of remittance to send money to his family in the Philippines.
At first, I found it hard to convince him to join Bitcoin Cash community because he is used to the usual sending of his money through remittance centers but in order to convince him, I told him that I will lend my P500.00 worth of Bitcoin Cash and send it to him.
Upon receiving the BCH for the first time on his Bitcoin.com wallet, I told him to send it also to his wife who is in the Philippines and already downloaded the Bitcoin.com BCH wallet for proof that cryptocurrency is indeed real money.
Upon sending and receiving the P500.00, (I actually send P600.00 for the minor fees on his wallet), my co-worker and friend is now excited the possibilities of sending money to the Philippines with lesser fees compared to remittance fees.
This is quite a bit of challenge for me and my friend who is new to the world of cryptocurrency. In Saudi Arabia depositing the local currency into Bitcoin Cash is indeed challenging but due to some research and hard work we were able to meet some OFW who is into trading cryptocurrencies and have some accounts on Rain, one of the Middle East's most popular cryptocurrency trading platforms.
Right now, in order not to complicate things, I convince my friend and co-worker to transact with the person whom we meet through a common friend which is indeed beneficial for both of them, our common friend earned through crypto trading on Rain and my co-worker saved some money in terms of remittance fees and expenses in going to the city.
There are other forms of payment and other ways of sending remittances to the Philippines from Saudi Arabia such as through STCPay and Coins.Ph but it will be posted here later with a different topic.
Right now my mission is complete, onboarding my fellow OFW to Bitcoin Cash. My OFW co-worker felt happy with the achievements we made through online transactions.
Until next time.
At your service,
Phil Newsome aka BantayanIsland
Sponsors of BantayanIsland