Benefits of aloe vera plant for skin health
Good evening Dear Read.Cash Users, How are you today? Hope you stay healthy and happy, my friend.
Exactly yesterday I couldn't write an article for you, because I happen to have campus activities and college assignments that I need to complete, so tonight I can just write an article for you.
On this occasion tonight I want to write an article entitled "The benefits of aloe vera for skin health".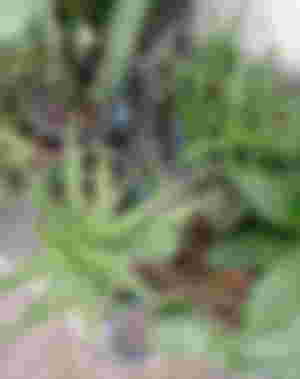 I'm sure everyone on this platform is familiar with the aloe vera plant, but not everyone is aware of the benefits of the aloe plant. Keep on reading my article tonight, so you can find out the benefits of aloe vera for skin health.
Many body care products use aloe vera extract or aloe vera as the main ingredient. This is because this tropical plant has a myriad of benefits for the skin. Interestingly, the benefits of aloe vera for the skin can be obtained both from the outside and from the inside by consuming it. By using aloe vera, you can keep your skin moisturized and well hydrated. Then, what are the benefits of aloe vera that you can get?
This is where the benefits of aloe vera come from, Naturally, if aloe vera or aloe vera has many benefits for the body. This is because this plant is rich in vitamins and various good minerals that are important for the body.
The content of vitamins in the aloe vera plant:
Vitamin B12: Aloe vera has a high content of vitamin B12. Whereas in general, this type of vitamin is only found in animal food ingredients. Vitamin E: This content makes aloe vera good for increasing skin immunity and reproduction. Antioxidants: The antioxidants in aloe vera are quite high. This allows aloe vera to protect the skin from UV rays.
Get Benefits of Aloe Vera for Skin => H2 In general, the fact that aloe vera is good for the skin is probably well known. However, not many really understand the various benefits that this tropical plant actually offers.
If you regularly use aloe vera, here are a myriad of benefits that you can get:
1. Prevents Signs of Aging:
As we age, fine lines and wrinkles appear more easily. This is also caused by skin conditions that begin to lose moisture and elasticity. However, you can prevent signs of premature aging by using aloe vera. The ability of aloe vera to moisturize and help remove dead skin cells is believed to prevent signs of aging.
2. Wound Healing:
Aloe vera is popularly used as a natural remedy to help heal wounds, such as scrapes and burns. The antimicrobial properties of aloe vera make it effective for cleaning and reducing the risk of wound infection. That's why, aloe vera is also popularly used to help heal sunburned skin.
3. Effectively Moisturizing Skin:
Tend to grow in tropical climates, aloe vera leaves have the ability to store large amounts of water from drought. That's why, aloe vera can still thrive even in an environment that has scorching hot conditions though. Thanks to this ability, the gel contained in aloe vera leaves is often used as the basis for pharmaceutical products, because it can moisturize and hydrate the skin.
4. Soothes and Moisturizes Skin:
Many people forget that the skin is an organ that plays a very important role in ensuring that no toxins, chemicals, germs or foreign contaminants enter the body. Just because there are no open sores, doesn't mean your skin doesn't need protection. To perform its protective function properly, you must always take care of the condition of your skin, including keeping it firm and well hydrated. This is because dry skin is more prone to irritation and can cause rashes or sores. By using aloe vera based products By using aloe vera based products, you can ensure that your skin stays hydrated and clean at all times.
5. Reduces Stretch Marks:
When the skin begins to loosen or stretch, such as during pregnancy or due to rapid weight gain, its elasticity is reduced. This causes the appearance of wrinkles or stretch marks which are known as stretch marks. This can be overcome by using aloe vera-based soap every day.
Conclusion:
It turns out that the aloe vera plant which we usually know as Aloe Vera has many benefits for skin health, including: Prevents signs of aging, Heals wounds, Moisturizes skin effectively, Calms and hydrates the skin, Reduces Stretch Marks, and that's all benefits of aloe vera plant. aloe vera (Aloe Vera) Hopefully by regularly consuming this aloe vera gel, you can get the extraordinary benefits provided by this aloe vera plant.
Thank you readers who have read my article tonight, I hope you can benefit from the article I wrote tonight.