My country should have paypal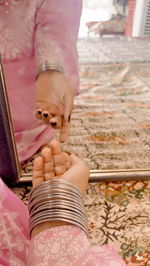 PayPal is really exclusive mobile app which is used for transactions of money. There are many countries where PayPal is available and also there are many games which are paying in PayPal.
But on the other hand in my country there is ban on PayPal. Meanwhile people understand the importance of PayPal but the government is not putting ear to the frustration of people.
I personally have lost one job due to not having a PayPal account. If we talk about freelancing there are so many clients who usually pay in paypal but unfortunately we don't have access to paypal.
Actually, i made account on linkedIn and after making my professional profile I start getting notifications about online jobs. As soon as I was getting notifications of remote jobs I was sending my resume to every company from which I was getting notification. I made my resume by keeping in mind my blogging experience. Luckily I got chance, one company approached me and they accepted my CV. Furthermore they negotiated me about my plans to do blogging and they advised me to do work with them. I agreed over it and I started my work with them and in second meeting they requested me to send my PayPal account to them but unfortunately I didn't had paypal account.
It's very saddening that in my country we don't have access to paypal. It's not the fault of country, it's fault of government.