What are Venezuela's Crypto Influencers saying?
Cryptocurrencies in Venezuela have played a very important role in the economic life, and Venezuela has also played an important role in the crypto ecosystem worldwide, but what do some famous and knowledgeable people think about what is happening nowadays?
---
Las criptomonedas en Venezuela han jugado un papel muy importante en la vida económica, y así mismo Venezuela también ha jugado un papel importante en el ecosistema crypto a nivel mundial, pero que opinan algunos famosos con conocimiento sobre lo que ocurre actualmente ?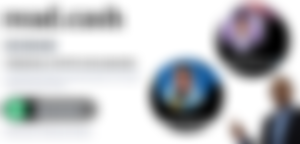 User Sultan gives an opinion of how things are going inance and Venezuela, which I agree a little bit because there is great adoption of Binance in Venezuela, I could say that more than 50 thousand users between individuals and companies use Binance daily.
---
El usuario Sultan da una opinion de como están pasando las cosas en Binance y Venezuela, lo cual estoy un poco de acuerdo porque existe gran adopción de Binance en Venezuela, pudiera decir que mas de 50 mil usuarios entre personas y empresas usan Binance a diario

This user says: They are taking too long despite the need to understand and use bitcoin in the midst of so much need, Africans are beating us in that regard.
I do not agree that the Africans are beating us, I rather agree that in spite of the experience we have, we have not set an example to the rest of the world, we have advanced a lot but we are covered up by our interests.

---

No estoy de acuerdo en que los Africanos nos están ganando estoy mas bien de acuerdo en que a pesar de la experiencia que tenemos no hemos dado el ejemplo al resto del mundo, hemos avanzado mucho pero nos tapan los intereses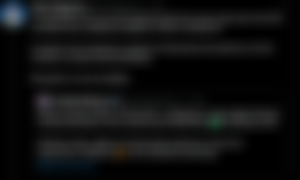 This answer is more interesting:
I'll answer this for you with another question What was it that caused almost all LocalBitcoin volume to migrate to Tether on Binance?
I'll help you with the answer, people in Venezuela just wanted a remittance rail, not decentralized money.
Like it or not that's the reality.
In summary, one of the most respected cryptocurrency disseminators in Venezuela recognizes that the majority of Venezuelans want remittances but are not interested in decentralization.

---
En resumen uno de los mas respetados divulgadores de criptomonedas en venezuela reconoce o esta claro que la mayoría en venezuela quiere remesas pero no les interesa la descentralización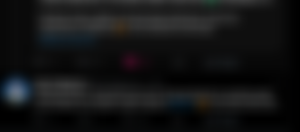 Look at what he says now: If Binance fails, I guarantee you only 1% will learn from self custody, the other 99% won't want anything to do with #Bitcoin, things as they are
Does this mean that 1 out of 90 people who use cryptocurrencies today understand what money with its own custody is, how did these influencers become famous?

---

Quiere decir que 1 de cada 90 personas que hoy usan criptomonedas entienden que cosa es dinero con custodia propia, como alcanzaron la fama estos influencers?
The truth is that many here are right in their position, thousands are taking their money out of Binance out of fear but soon they will come back when the news fades, because the truth to understand the true vision of Satoshi is difficult, not to learn but difficult to accept, just like when you tell a projectionist, that the dollar has no backing, because for them it is difficult to understand that the American dream is a Disney nonsense, then the problem here lies in the influence that have those who claim to be influencers in Venezuela, because they are sponsored by FTX, by Binance and not by independent communities, this is very delicate, most just want money at the expense of their own freedom.
---
La verdad es que muchos aqui tienen razon en su postura, miles estan sacando su dinero de Binance por miedo pero pronto volveran cuando las noticias se apaguen, porque la verdad para entender la verdadera vision de Satoshi es dificil, no de aprender sino dificil de aceptar, asi como cuando tu le dices a un proyanque, que el dolar no tienen ningun respaldo, pues para ellos es dificil entender que el sueño americano es una tonteria Disney, entonces el problema aqui radica en la influencia que tienen aquellos que dicen ser influencers en Venezuela, pues ellos son patrocinados por FTX, por Binance y no por comunidades independientes, esto es muy delicado, la mayoria solo quiere dinero a costa incluso de su propia libertad