FTX Collateral Damage
It doesn't matter if you had no idea that FTX existed, the economy is global these days, and you are undoubtedly being affected, this crisis has collateral damage that extends far and wide.
---
No importa sino tenias idea que existía FTX, igual la economía es global en estos tiempos, y estas saliendo afectado indudablemente, esta crisis tiene daños colaterales que se extiende muy lejos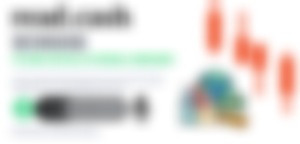 Due to the drop in cryptocurrency prices also those who had billions today may have 30% less than what they had 1 month ago, and that forces them to do administrative work to ensure that future contracts have liquidity for example.
---
Por la bajada de los precios de las criptomonedas también quienes tenían miles de millones hoy pueden tener 30% menos de lo que tenían hace 1 mes, y eso los obliga a hacer trabajos administrativos para asegurar que los contratos futuros tengan liquides por ejemplo
We must learn from our mistakes, the ecosystem is still very young and we will soon recover, while development continues, and we continue to work very hard.
---
Debemos aprender de los errores, el ecosistema aun es muy joven y pronto nos recuperaremos, mientras el desarrollo continua, y seguimos trabajando muy duro