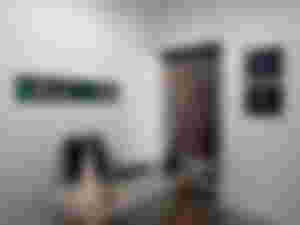 As you read this publication you will realize what we will do with companies and businesses with a solid argument to accelerate the adoption of Bitcoin Cash
After having done a survey in several shopping centers in the city, we noticed a very curious fact, and you surely heard that things are getting better in Venezuela; Well, if they are commercially improving the fact that the government decreed free convertibility of currencies facilitates the import and export processes for production in the country, also having greater freedom to send and bring merchandise door to door without going through customs increases the Production capacity of consumer items in Venezuela. This caused many businesses to start selling any product in the currency or currency they wanted.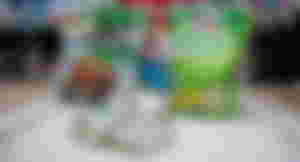 But perhaps the companies in Venezuela achieved the success or uprising they have thanks to the free conversion of $ to Bolivares? Well, not quite, remember that in Venezuela most of the dollars and euros are held by the government and the central bank of Venezuela, and citizens and businesses have minimal access to those dollars in auctions, so how did they achieve the lebantation? For the most part they achieved great profits with digital mining and obviously remittances from Venezuelans that managed to bring no less than $ 3,000 after working for 3 or 4 years outside the country.
In fact, those businesses that adopt BTC or BCH or Dash in Venezuela do so because they do not undermine and because they are experiencing this new way of obtaining foreign exchange.
Of course before the petro, we who worked with cryptocurrencies did it clandestinely, with fear, and under the shadows of the persecution of the police or government military, we saw news where they extorted and imprisoned people for having mining machines, There were also very clandestine farms throughout the country and many hid well while others simply abandoned because they had already made profits.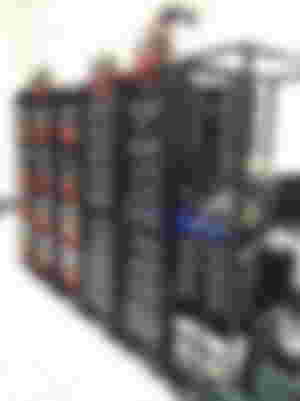 and after having obtained thousands of dollars with digital mining, you opened a business to "legalize" the money you had, and as the main need of Venezuelans was the food you decided to open a food store, and as in Venezuela you only need 5,000 $ to open a business and earnings return in 3 months you would see profitable to open not one but two or three in several cities.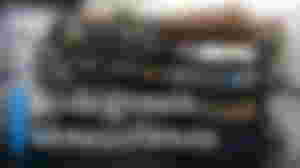 But if you had this digital mining business would you accept cryptocurrencies as a form of payment? And even worse would you publish it on your social networks? on your website?
You don't do cryptocurrency adoption because after the petro launched by mature, people in Venezuela immediately demonized cryptocurrencies, and that was a very big leap in use and security for us who worked with crypto before petro but a blow to education and adoption of these throughout the country.
But why was the petro a problem? well I even got to hear people who said that mature had invented cryptocurrencies. In a bitcoin cash fund meetups, one lady assured me that the Venezuelan government had invented the history of Satoshi Nakamoto to manipulate Venezuelans, and so I realized that I would have a very difficult job in Venezuela because unfortunately there is a lot of political distortion in the economy of ordinary Venezuelans
So if someone knows the business but people in the street are afraid of bitcoin then they do not adopt, and prefer to accept cryptocurrencies in a clandestine or private way, as most shops do, in my own city I know many businesses but They don't want to make it public, my task was a physical place to attract those business owners to learn what is the advantage of worldwide coverage of business adoption, because the fact that your store accepts bitcoin cash as a way Payment gives you the opportunity, for example, to accept payments in remittances for thousands of dollars from anywhere in the world.
Nowadays when several stores do accept publicly on the street and thousands of them were forced by the government to accept the Petro cryptocurrency then some have had to learn in a forced way about the use and adoption of it, and unfortunately the government keeps under secret part of the rest of the operation of your cryptocurrency for political and security reasons.
Bitcoin Cash House wants to offer through its website and social networks accompanied by the large worldwide community advertising of businesses that accept bitcoin cash in their businesses, we also offer technical and legal advice on the protocols of administrative documents within their Companies to keep the records clear and orderly, because it is not only to open the Bitcoin.com wallet and already, in Venezuela everything is different, the constant supervision of government institutions makes businesses handle all sales carefully, so you have to offer constant advice, publicity and training, even for company workers.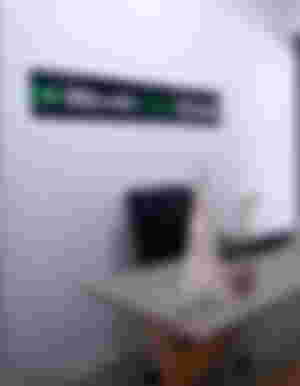 This would be an office attached or dependent on the Administration department that all the companies in the country have, and it can be done, completely legal and without many tratimes all they need is to have some cryptocurrency expert to manage the administration and operation of the cryptocurrencies .
With this, companies and businesses will have administrative and legal soundness when the government institutions ask them what they do with cryptocurrencies.
But to do this work we must do meetings with executives, educational business workshops, meetups with citizens and then attend to each one privately in the spaces of Bitcoin Cash House in the most splendid and luxurious Business Center of the City of Barquisimeto, and this is expensive to support with our daily work, the work we do is an ant but business meetings are taking place while the power goes out, while we walk and while there is the problem of gas shortages.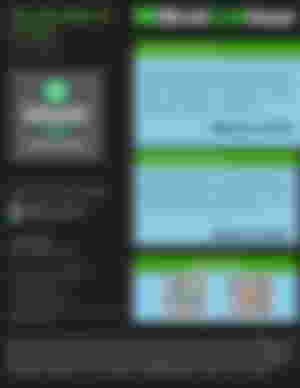 You can help us directly from this web page or if you want to agree on a plan with us you can write to the mail or enter the web page of the infographic
We thank all those who have supported the Bitcoin Cash House initiative in other parts of the world, as we grow we can also support those who want to activate a BCHouse in any country in the world.
[sponsor]