BCH History (Day 26) Bitcoin Cash Site
George is an Analyst Strategist generating internet projects of all kinds, fortunately he is also a cryptocurrency lover like no other, his connection with Dash and free economy thinking and access to millions of people are the creative ingredient to argue strategies for mass usage plans and job management. George is a strong communicator in networks about what is happening in the crypto world about the advantages and disadvantages of its use and the forms of use that may occur in the future, Bitcoin Cash Site is a window of information very well detailed where you can be aware of the news, opinions and comments on the development of the Bitcoin Cash ecosystem.
---
George es un Analista Estratega generador de proyectos en internet de todo tipo, afortunadamente también es un amante de las criptomonedas como ninguno, su conexión con Dash y el pensamiento de economía libre y de acceso a millones de personas son el ingrediente creativo para argumentar las estrategias de planes de masificación de uso y administración de trabajos. George es un fuerte comunicador en redes sobre lo que ocurre en el mundo crypto sobre las ventajas y desventajas de su uso y de las formas de uso que pueden darse en el futuro, Bitcoin Cash Site es una ventana de información muy bien detallada donde puedes estar enterado de las novedades, opiniones y comentarios sobre el desarrollo del ecosistema de Bitcoin Cash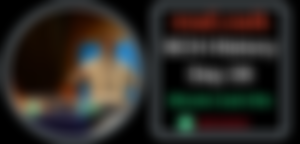 Visit the sitehttps://bitcoincashsite.com/
We are lucky to have important personalities in the world of cryptocurrencies, the dialectic of the debate makes nurturing opportunities for scalability, and I think that substance is what makes BCH so productive, for this time we still can not see or feel the good opportunities that are destined to present themselves, like Satoshi we have to work and see how the idea of a freer world evolves.
---
Tenemos suerte de contar con personalidades importantes en el mundo de las criptomonedas, la dialéctica del debate hace nutrir las oportunidades de escalabilidad, y creo que esa sustancia es la que hace que BCH sea tan productivo, para este tiempo aun no podemos ver o sentir las buenas oportunidades que están destinadas a presentarse, al igual que Satoshi nos queda trabajar y ver como va evolucionando la idea de un mundo mas libre
In his networks we can see how Bch Site tries And there were opportunities for everyone who loved BCH, today Site is still online and follow the BCH Latam and Panmoni projects and other projects already actively participate in adoption work in Venezuela and Latin America and with adoption records with more than 1000 businesses recorded throughout Venezuela, thanks to this experience we can say that Site and the other projects are the source of trust to download the wallet and start using BCH for commercial processes, as an entrepreneur there are numerous advantages, and thanks to the orientation of your leaders can work with peace of mind and security
---
En sus redes podemos ver como BCH Site intenta mostrar un mundo mejor con la tecnología BCH, y puede generar entusiasmo, para el tiempo en que Site fue lanzado, fue uno de los Flipstarter mas rápido en terminar las promesas, precisamente porque el argumento estaba completo y existía oportunidades para todos los que amaran a BCH, Hoy Site sigue en linea y siguen los proyectos de BCH Latam y Panmoni y otros proyectos ya participan activamente con éxito en los trabajos de adopción en Venezuela y Latinoamérica ya con records de adopción con mas de 1000 negocios registrados en toda Venezuela, gracias a esta experiencia podemos decir que Site y los demás proyectos son la fuente de confianza para descargar la billetera y empezar a usar BCH para los procesos comerciales, como empresario o usuario existen numerosas ventajas, y gracias a la orientación de sus lideres se puede trabajar con tranquilidad y seguridad