BCH Historia Dia 13, 14 Bitcoin Cash House
The history of Bitcoin Cash is the history of everything we have done in these years, that's why the history of Bitcoin Cash House is part of this series, it's been 14 days that I am making this attempt of the history of BCH to relive moments, memories and educate because history is what made BCH exist, history is what made S.N create this ecosystem.
_________________________________________________
La historia de Bitcoin Cash es la historia de todo lo que hemos hecho en estos años, por eso la historia de Bitcoin Cash House forma parte de esta serie, ya van 14 días que estoy haciendo este intento de la historia de BCH para revivir momentos, recuerdos y educar porque la historia es lo que hizo que BCH existiera, la historia es lo que hizo que S.N creara este ecosistema
When the hash war ends, cryptocurrencies gradually began to have their small recovery in the market, and whales began to regain confidence among the crypto world, in addition institutions and governments began to recognize the huge impact on the economic level of cryptocurrencies. At that time the adoption of cryptocurrencies was beginning to grow in Venezuela, due to inflation and blockades Venezuelans began to take refuge in cryptocurrencies where they had access to dollars to save and make investments on the internet but even with this great movement we needed education and advice.
_________________________________________________
Cuando termina la guerra de hash, las criptomonedas poco a poco empezaron a tener su pequeña recuperación en el mercado, y las ballenas empezaron a recuperar la confianza entre el mundo crypto, además las instituciones y gobiernos empezaron a reconocer el enorme impacto a nivel económico de las criptomonedas. En esos tiempos la adopción de criptomonedas estaba empezando a crecer en Venezuela, producto de la inflación y bloqueos los venezolanos empezaron a refugiarse en las criptomonedas en donde si tenían acceso a dólares para guardar y hacer inversiones en la internet pero incluso con ese gran movimiento necesitábamos educación y asesoría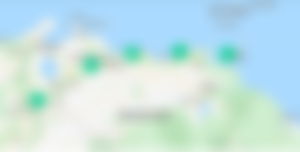 Source: https://es.cointelegraph.com/news/bitcoin-cash-is-more-adopted-in-venezuela-by-businesses-than-bitcoin
In this portal they registered in 2019 an important adoption of Bitcoin Cash but they were only curious people, those who were advised needed accompaniment and there were doubts, also a work was done in the so-called BCH Fund but it was not enough needed more fame, more use.
_________________________________________________
En este portal registraron en el 2019 una importante adopción de Bitcoin Cash pero solo eran personas curiosas, los que fueron asesorados necesitaban acompañamiento y existía dudas, además se hizo un trabajo en el llamado BCH Fund pero no fue suficiente necesitaba mas fama, mas uso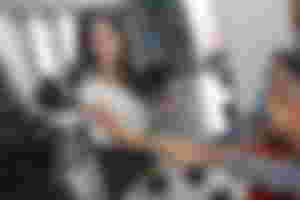 We received the support of the people of Bitcoin.com and the people of Sideshift for the launch of a decentralized office in Venezuela, to help users and companies that want to learn about Bitcoin Cash, because in my opinion, first you have to learn, educate yourself and then realize what are the uses and advantages because unfortunately in Venezuela there were many scams in which many Venezuelans lost a lot of money. We were looking for a comfortable place to advise people, we started off on the right foot and did several meetups, to gradually incorporate our friends and curious people, the idea of BCHouse was an office that anyone could open anywhere in the world.
_________________________________________________
Recibimos el apoyo de la gente de Bitcoin.com y la gente de Sideshift para el lanzamiento de una oficina descentralizada en Venezuela, para ayudar a los usuarios y empresas que quisieran aprender de Bitcoin Cash, porque en mi opinion, primero hay que aprender, educarse y luego darse cuenta cuales son los usos y ventajas porque lamentablemente en Venezuela existieron muchísimas estafas en las que muchos venezolanos perdieron muchísimo dinero. Buscamos un lugar cómodo para asesorar a las personas, iniciamos con pie derecho y hicimos varios meetups, para incorporar poco a poco a nuestros amigos y curiosos, la idea de BCHouse era una oficina que cualquier persona pudiera abrir en cualquier lugar del mundo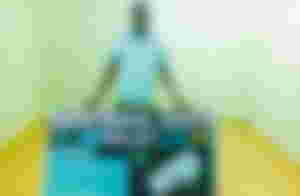 The project, which was born in Venezuela, was also used in Africa. where they even managed to make an agreement with a bureau de change to exchange BCH into the local currency.
_________________________________________________
El proyecto, que nació en Venezuela, también se utilizó en África. donde incluso lograron llegar a un acuerdo con una casa de cambio para cambiar el BCH a la moneda local.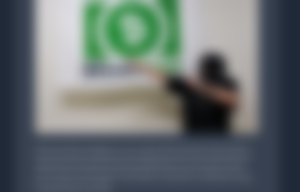 Bitcoin Cash House also arrived in Singapore being inaugurated a few months after in Venezuela, 2 years ago or before the pandemic there were surprises coming, and some of them were made, we will see them in the next post.
________________________________________________
Bitcoin Cash House también llego a Singapur siendo inaugurada unos meses después que en Venezuela, hace 2 años o antes de la pandemia se venían sorpresas, y se hicieron algunas las veremos en el próximo post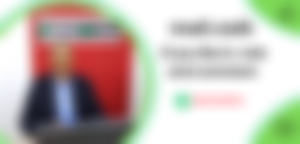 Thanks for reading, leave me your comment and vote for further work.
_____________________________________________
Gracias por leer, déjame tu comentario y vota para seguir trabajando