About the BCH Graph
I decided to make a small analysis of the BCH chart to know the technical situation of the stock, I don't like to talk about this, it is not my specialty, but it is always good to review the price history and project numbers, no matter how difficult it may seem.
---
Decidí hacer un pequeño análisis de la grafica de BCH para conocer la situación técnica del valor, no me gusta mucho hablar de esto que no es mi especialidad, pero siempre es bueno revisar la historia del precio y proyectar números, sin importar lo difícil que parezca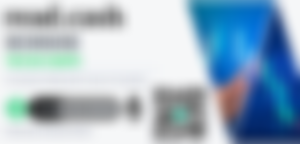 First I saw all the information of Binance to know and remember all the history, there is an almost perfect pyramid in the price and that is not a good story, unfortunately BCH went through several processes of attack, which is what shows this graph number 1 has a value of more than $ 1,600 which are really very distant in time, but it must always be said that they are nothing impossible to achieve.
---
Primero vi toda la información de Binance para conocer y recordar toda la historia, hay una piramide casi perfecta en el precio y eso no es una buena historia, lamentablemente BCH paso por varios procesos de ataque, que es lo que muestra esta grafica numero 1 tiene un valor de mas 1.600$ que están realmente muy distantes en el tiempo, pero siempre hay que decir que no son nada imposibles de alcanzar But let's see the nearest price that would be contemporarily closer to reach, although with the fundamental data will not depend on the comparative graph, I repeat the history of BCH comes with many blows of what was its community, today there are new works and new initiatives, these lows show us a path full of difficulties, the lows are low and strong in support, the value of $ 700 becomes very distant, or at least not less than 1 year more to get there, unless the fundamental of other circumstances
---
Pero veamos el precio mas cercano que seria contemporáneamente mas próximo para alcanzar, aunque con los datos fundamentales no dependerá de la grafica comparativa, repito la historia de BCH viene con muchos golpes de la que era su comunidad, hoy existen nuevos trabajos y nuevas iniciativas, estos minimos nos muestran un camino lleno de dificultades, los minimos son bajos y fuertes en soporte, el valor de 700$ se hace muy lejano, o por lo menos no menos de 1 año mas para poder llegar alla, al menos que lo fundamental de otras circunstancias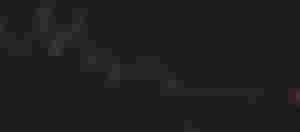 In fact I focused on a value no higher than 200$ and it also seems a long way, although more prone to grow, the floor is already reached and it will be thanks to the work of all of us what will make the value grow to no more than 160$, let's hope that this projection is fulfilled, we will win if we start accumulating at this time, it is a good opportunity.
---
De hecho me enfoque en un valor no mas alto que los 200$ y también parece un camino, largo aunque mas propenso a crecer, ya el piso esta alcanzado y sera gracias al trabajo de todos nosotros lo que haga crecer el valor a no mas de 160$ esperemos que se cumpla esta proyección, ganaremos si empezamos a acumular en este momento, es una buena oportunidad