Live,Learn,Experience: Reflective Journal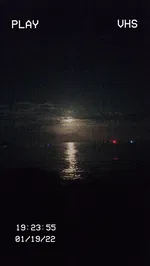 We live and we learn from our experience in life. We all need to sort things out in order to provide a helpful plan for ourselves improvement.
This lesson thought me about having to gain experience in developing self – help plans for self-learning, goal setting, and self-care. All students have diverse attitudes, skills, and capacities. They must overcome obstacles at school. In which do they aspire learning to receive knowledge that will help them achieve their long-term aspirations. They will be accompanied by their instructors or teachers as they acquire knowledge, and they will be guided throughout their learning experience. As they both go through the process, they have a by-product of achievement.
As a student, I present myself in a unique way when it comes to learning and gaining knowledge that I am comfortable with. Thus, this lesson fills out my curiosity as I have discovered the different function of the brain in which I can see that right and left brain exhibits different functions in a manner of thinking and strategic on things that I do in order to learn. Furthermore, there were also studies tactics in which I can relate to specifically in metacognitive a teaching strategy that implies "learn to think" and "think to learn".
This learning strategy allows me to understand and control my own performance, which inhibits metacognition skills such as effectively planning, knowing my limits but seeking help when needed, testing on knowledge and also with the topic, monitoring learning and using various learning strategies, and finally, where I train my skills and develop confidence in order to be competent. Those are things I do as well when I am studying my lessons at school in order to be a great learner. However, depending on the topic or lesson being focused on, there are times when I vary my learning methods.
We inhibit many development strategies, but at the end of the day, the important thing is to learn and grow into the person we want to be. Learners even teachers employ varied strategies to fill the list of goals that's why there's no such thing if you study in different way as long you fulfill the obligation of being student and appreciate education so much, as this stand as the only treasure you may carry for a long time.
As I am almost a step closer to my dream job,I must strive for a good fight. Every examinations or even the mere quizzes and activities I will encounter will greatly affect on my success.Well,I'm not saying a small fail will totally destroy it but in the sense of having it over again. This lesson have helped me a lot about the effective strategies I can use throughout my journey in my chosen course.I do noticed that these are the ones every modules applied to assess the learning of the students and guide the mall throughout their contents such as metacognitive note-taking skills. I have my own strategies on how to deal in studying with tons of lessons.The most effective one for me is fixing myself likentaking a bath and cleaning the environment where I study in order for me to have a relaxing environment and refreshed mind.
---
Conclusion
As you wil noticed this is my reflection in one of my lessons in my subject Understanding the Self. Sorry for this boring and nonsense article for today.
Shout out to my New Sponsor, @De_Jezzai thank for the Sponsorship Sis. More to come with Us.