As some of you already know, our team Bitcoin Cash Please, lead by (self-proclaimed) Bitcoin Master Builder @nyusternie (proof), placed first in last weekend's BCH DevCon III 🥳💪🙏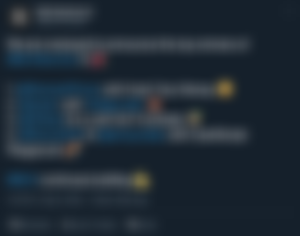 Recap: https://read.cash/@SatoshisAngels/bchdevconiii-recap-6a1b5902
We see no better time than the present to advance some of the infrastructure ideas from our ROADMAP with this (10.72035268 BCH) in new found wealth.
Our plan is to split the approximately US$2,400 as follows:
30% will be held for bootstrapping an upcoming SLP governance project:
20% to cold storage

10% to stablecoins (USDt and USDH)
✅ BCHNode — https://bchnode.devops.cash (learn more)
✅ Bitcoin database — https://bitdb.devops.cash (learn more)
✅ BitSocket database — https://bitsocket.devops.cash
✅ Insomnia API — https://insomnia.devops.cash
✅ SLP database — https://slpdb.devops.cash (learn more)
✅ SLPSocket database — https://slpsocket.devops.cash
(these nodes have already been deployed and are production ready)
BCHD server — https://bchd.devops.cash
Fulcrum server — https://fulcrum.devops.cash
(these nodes are currently being deployed and tested now...)
BITBOX (REST) server — https://bitbox.devops.cash
Jitsi server — https://jitsi.devops.cash (learn more)
Matrix server — https://matrix.devops.cash (learn more)
(we expect to have these nodes deployed by end-of-year)
---
There is more to pay attention to that just node development and Infrastructure Funding Plans (IFPs). We have much work to do and nobody is going to do it for us.
The following are some of the project that we feel are absolutely critical to supporting the work of BUIDLers in the community, those of us who create the services (that attract the users) that run on top of Bitcoin Cash.

#1 — Bitcoin.com Link
https://developer.bitcoin.com/bitcoincom-link
Build non-custodial blockchain applications.
We believe this is the biggest missed opportunity in Bitcoin Cash today. Our team almost didn't participate in this years hackathon; it was the "untapped" potential of this library & API that made us (ie. @nyusternie) jump into action.
There's a pretty good chance iOS won't allow it; but it would be great to see a DApp Gallery added to the wallet experience.
#2 — Badger plugin & mobile wallet
homepage: https://badger.bitcoin.com
plugin: https://github.com/Bitcoin-com/badger
mobile: https://github.com/Bitcoin-com/badger-mobile
These two projects have been all but abandoned. The most recent update was 5 months ago. If we plan to attract developers to our network, this is completely unacceptable.
This was briefly discussed with @trout during the Final Presentation livestream; and it was agreed that a "working group" should be formed to discuss a solution.
(join the working group on Slack)

#3 — Electrum Cash
https://gitlab.com/GeneralProtocols/electrum-cash
This is currently the best reference of what BUIDLing infrastructure for BCH "services" is all about.
@JonathanSilverblood's brainchild has matured into a stable, lightweight module which is currently powering the Insomina REST API and the Flipstarter funding platform. @rosco recently refactored the entire library to TypeScript; and the team later added support for WebSockets.

#4 — CashScript
Smart contracts for Bitcoin Cash.
Efficient and Reliable Verification

Strong Abstraction

Private and Isolated Contracts

DeFi on Bitcoin Cash
donations: bitcoincash:qz6uftqp7dyc4ca9e94d7wsle06u0z2ccc223dkpl8

#5 — NitoJS Library & SDK
https://nitojs.org | https://app.nitojs.org
A promise of an UNSTOPPABLE web makes this library one-of-a-kind. The first library to bring a web interface to CashShuffle and the first to deliver a solution for bringing CashFusion to mobile.
Please check out the Causes Cash campaign for Hush Your Money
🙏🙏🙏

#6 — Libauth
https://github.com/bitauth/libauth
An ultra-lightweight JavaScript library for Bitcoin, Bitcoin Cash, and Bitauth applications.
Libauth has no dependencies and works in all JavaScript environments, including Node.js, Deno, and browsers.
Libauth is designed to be flexible, lightweight, and easily auditable. Rather than providing a single, overarching, object-oriented API, all functionality is composed from simple functions.
Oops! Did we miss any other "critical" infrastructure projects? We're very happy to list any additional projects that deserve recognition below:
<awesome project name>
---
Your ❤️ and support is what allows us to continue doing what we do.
Cash (BCH): bitcoincash:qqvl7fwcthhhntsew056t8007pw55k258vmlm053fy
SLP (tokens): simpleledger:qqxtz0fw3gs5ndmwjm2we92k20zu3z99uuuxr25a2s
(don't trust, verify! visit our website: https://bchplease.org and check the footer)
We've received a number of very generous donations, both public and private. Will do our best to recognize each of them here.
Apologies if we've missed anyone 🙏 However, please reach out to our team as we're planning an SLP airdrop (of our new governance token) in the upcoming week for all supporters (announcement will be made soon).
---
@Read.Cash if you could please verify this newly created account via Reddit, it would be very much appreciated 🙏
proof : 3f6842cb-18c6-4c19-888a-35495ae6e135 : (reddit) (read.cash)
Images courtesy of Unsplash