The specialty of rice water with various needs and benefits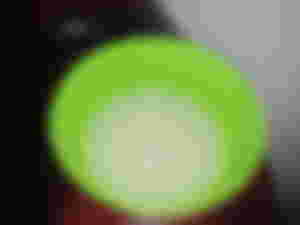 Did you know that rice water or water used for washing rice has benefits? So far, we might think of rice water as something that is not useful but it has benefits for certain needs.
Rice washing water is a waste that comes from the cleaning process of rice to be cooked. This liquid waste is usually thrown away for nothing, even though the content of organic compounds and minerals is very diverse, so rice water can be used as fertilizer.

Rice washing water or often called leri (in Indonesian) is water obtained in the process of washing rice. Rice washing water is relatively easy to obtain because most people, especially Asia, including Indonesia use rice (rice).
Other rice water can also be obtained when we cook rice, the first boiling water is also called rice water and the water can be taken and utilized. If in Indonesia this water is called Water tajin is believed to be rich in nutrients and starch which is very good for consumption. In addition, this liquid is also said to contain carbohydrates, plant inositol, and many other organic substances.
There are 2 ways to get rice water

Soaking or precipitating rice

Boiling rice
There are several benefits of rice water or water used for washing rice for various needs:

1. For face and body

2. For digestive health and to be used as complementary food for breast milk for babies

3. To nourish hair

4. To fertilize plants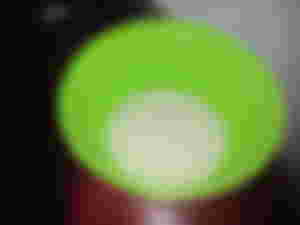 If all this time you always throw away the water used to wash rice, reconsider this habit, because the water that is considered dirty is actually very good for facial skin beauty.
This is because rice water is rich in gamma-oryzanol which is known to protect the skin from damage caused by UV rays. So, it is not surprising that rice water is widely used as a cosmetic base.
Here are the various benefits of rice water for the face that you need to know :
Brighten the skin

Remove dark spots

Prevent premature aging

The content of vitamin E in rice water is known to be able to inhibit the premature aging process.

Overcome acne
Sources from alodokter.com said there are several ways you can choose to get rice water that can be used in facial treatments, namely :
1. Soaking the rice
Soaking rice is the easiest way to get rice water. The steps are as follows:
Take cup of rice.

Wash until clean.

Put the rice in a bowl and add 2-3 cups of water.

Leave it for 30 minutes.

Strain the rice water into a clean bowl.

Rice water is ready to be used on the face.
2. Carry out the fermentation process
The next way to get rice water is to carry out the fermentation process. To get rice water fermented, do the first 3 steps in the soaking rice water section. Next, soak the rice for two days in a cool place or store it in the refrigerator. After that, strain and collect the rice water into a clean bowl, then use it on your face.
This soaked rice water can also be used as a body scrub that functions :
Nourish and cool the skin

Makes skin supple

Overcoming dry skin due to sodium laurel sulfate

Protects skin from UV rays
Because rice water contains allantoin, pitera, and inositol. These nutrients make it beneficial for the skin of the face and body. Here we show a row of the benefits of rice water for body skin as reported by Healthline.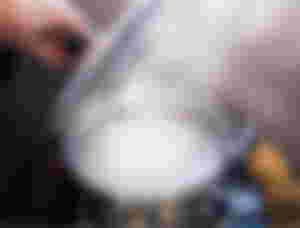 Another way to get rice water is by cooking rice. In this way, you can also get rice water for facial care, digestive health and complementary feeding.
Place cup of rice in a saucepan.

Add twice as much water as you normally would when you cook rice.

When the rice and water are boiling, strain the rice water into a clean bowl.

Cool the rice water filter, then apply it to the face
In Indonesia we call it Water tajin which is a white liquid that appears when rice boils. Because it contains rice particles, starch water contains carbohydrates.
Starch water contains several nutrients that are good for the body. Bioactive compounds such as amino acids, vitamin B1 (thiamine), vitamin B2 (riboflavin), vitamin B3 (niacin), vitamin E, minerals (sodium and potassium), to antioxidants that are beneficial for health.
Quoting Doctor NDTV, drinking starchy water is a good way to launch our digestive system, including very helpful in relieving constipation. In addition, we also have to balance it by eating foods rich in fiber. It will keep the digestive system in good condition.
Because there is a lot of goodness in this starchy water, old people often gave starchy water to babies as a complementary food for breast milk.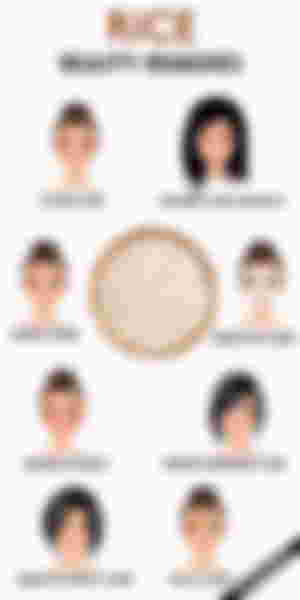 Here are some of the benefits and how to use rice water for hair :
Makes hair shiny.

Overcoming dandruff.

Remove lice.

Overcoming split ends
Soak the rice for 30 minutes to 2 hours in water. Then, use the soaking water to wash your hair. Soak the rice for one day to get it fermented. Boil rice, strain, let stand, then use.
After washing your hair with shampoo, use rice wash water instead of conditioner. Rinse hair with rice water. Do this treatment at least twice a week. This method works to nourish hair.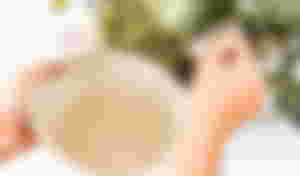 In addition, the water used for washing rice is also widely used for plants to fertilize plants, increase plant growth, strengthen plants, accelerate the process of photosynthesis.
Because rice washing water contains antioxidants that function as buffers, which can interact with various components and affect plant growth and development, protect plants from pests, help plants grow and develop. Removing Soil Odor Due to Compost