Making creations from plasticine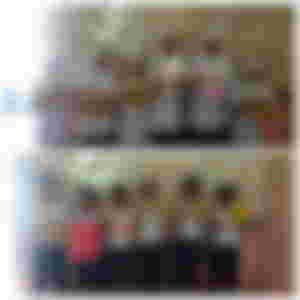 Who has ever made unique creations from plasticine? Or maybe you have accompanied your child or sister to make various kinds of creations from plasticine? 2 days ago my second son was going to get a school assignment, which is to make a plasticine creation.
So, as an exercise he tried to make something at home before making it at his school and I accompanied him. He was so excited when he made it. What shape do you think this is? And the next day at school they made objects from plasticine in the Arts and Culture subject under the guidance of their teacher. So, some creations, they make leaves, plants etc. And here are some pictures sent by the teacher during school activities.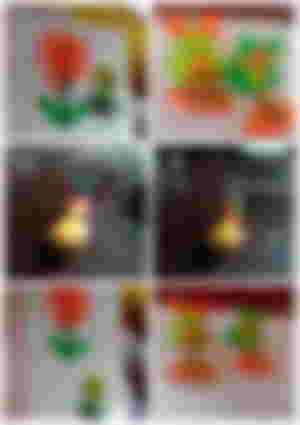 Plasticine is a type of craft material that is easy to shape. The texture of plasticine is like clay, so it is often used as a variety of crafts that are popular among artists and sculptors. In addition, plasticine is also commonly used for educational purposes for children. Generally, plasticine is made from petroleum jelly, calcium salts, and aliphatic acid.
In addition to children's toys, plasticine can also be used to decorate various objects at home such as stickers, frames, photos, and much more. In accordance with its purpose, plasticine is a soft material used on children.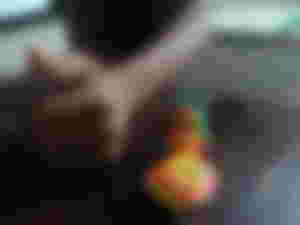 There are many kinds of children's toys, but which child doesn't like playing with toy candles? Various bright colors, soft and soft textures, not to mention when equipped with various toys to shape them. Not only children, this could also be your favorite toy as a child. But today's toy candles may be different from the ones you played with in the past. Now, several well-known toy manufacturers offer toy candles with better quality and safer for children of all ages because they are non-toxic and softer. Playdough or Fundough. Plasticine is not only fun to play with, dough or toy candles can also provide many benefits for children. Especially children who are still in their infancy. Here's an explanation of the benefits of playing plasticine.
As children shape dough into different shapes, they build strength in their tiny hands. The movement of squeezing, rolling, twisting, flattening, forming a circle and various other movements that the child does will help him develop hand muscles that are very useful for various other skills in the future.
Toy dough or candles can also help soothe children. Squeezing it can relieve tension, release excess energy, improve focus, and express a child's emotions.
No matter how many colors of toy candles your child has, there are an infinite number of creations that children can make from their toy candles. Creating an object from start to finish can also encourage your children to expand their imagination and think in new, innovative ways.
Usually children play with toy candles with some additional tools. Such as small plastic knives, molds with various shapes to rolling pins or dough rollers. When using these tools, children develop hand-eye coordination by 'forcing' their ability to manipulate material to fit the ideas in their head.
Try encouraging your child to play with toy candles with other children or even with you. This is a great opportunity to improve your toddler's social skills.
How to? Ask children to share colors or tools, and talk about their ideas.
Is it difficult to get children to study? Just play with candles, Moms! As you play you can teach your little one about shapes, descriptions and more. Don't forget to take the kids to count. Ask the child, how many red candles are there in front of him? Or make a 'fruit tree' out of wax and ask the children to count the number.
You can also make colorful number shapes from toy candles so that children are excited to count them.
Playing with candles also helps children pass the time while practicing concentration while using a number of senses and skills in the process. Much better than letting kids play with gadgets or sitting in front of the TV all day, right?