King of hallyu wave, super junior will release their 11th album
Super Junior one of the second generation of K-pop will return with their 11th album titled The road : keep on going. And have teased their new album blazing trailer. Yesterday, Thursday, June 16, 2022, labelSJ shared the concept of their new album photo via Super Junior's official Twitter account https://twitter.com/SJofficial/status/1537072440676913154?t=8DMAW_SRegYLQMXaK---4A&s=19. The bright and dynamic color concept makes these 9 super junior members even cooler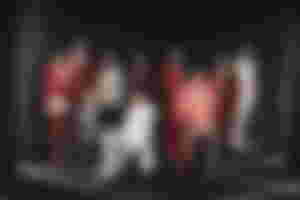 And the plan is for their new album to be released on July 12, 2022 at 6 pm South Korean time. Coinciding with their magnificent concert Super Show 9 Road on July 15 - July 17, 2022 at Jamsil Arena, Seoul, South Korea. Previously, last January they had released their single album entitled Callin'.
Super Junior, which was formed on November 10, 2005, turned out to have made extraordinary works and is always trending around the world. According to Leeteuk's acknowledgment as the leader of Super Junior in 2020, they said that they had released 500 songs since their debut in 2005 and last released a new album in 2021. At that time, they released their 10th studio album entitled "The Renaissance" with the main title track entitled House Party.
Carrying the concept of having fun at home because covid 19 has hit the world and they can't hold a concert that they always hold every year. However, this year, which has been highly anticipated by ELF (as Super Junior fans are called) will hold a concert in July and this will be their 9th super show concert.
Super Junior since being formed in 2005 has held concerts all over the world in Asia, Europe, Latin and the Middle East. The last magnificent and biggest concert before covid 19 that they had held in Saudi Arabia which took place at King Abdullah Sports City, in Jeddah, Saudi Arabia in 2019. And they were the first band to hold a concert there and were very enthusiastically welcomed by Arab ELF .
When covid hit the world, Super Junior was vacuumed from holding international concerts, but they held an On-Line concert which was no less successful. And this year they will restart their super show concert which will be opened at Jamsil Arena, Seoul in July. And this concert can be watched on-line for international elves and offline for korean elves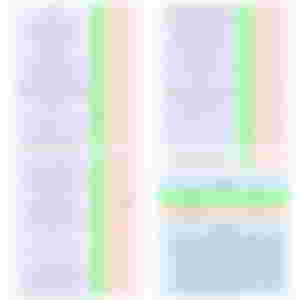 Super Junior has won many awards and recognitions since their K-pop debut in 2005, their introduction to the Mandopop industry in 2007 and the J-pop industry in 2011. Super Junior won most of their awards in South Korea, but they have also won many awards. won many awards and nominations globally. The group has recorded ten studio albums and seven CD singles, but they have released a total of 20 different types of records, including feature and sub-unit recordings.
Super Junior won the Legend Award a special title at the Asia Artist Awards in November 2017 and also won the Top of K-Pop Record in November 2019 for their prominent contribution to the Korean Wave, bringing K-pop to today's global consciousness. In January 2019, the band won the "Artist of the Year Award" at the 14th KKBOX Music Awards in Taiwan and became the first non-Chinese artist to receive it.
Super Junior released albums of various genres which they released from pop, trot (traditional Korean music) , ballad, rock, Latin, hip hop etc.
With an interesting concept and able to trade in various countries. Indicates that even though they have been in K-pop music for a long time their name is still there and their work is always in the future. Here are some of their works in various genres:
The song that was released in 2009 is in the electro - funk genre. It was released as a digital single on March 9, 2009 and was later included as one of the singles on their third album. It is Super Junior's most successful single on the charts, winning a total of 10 awards during its promotion period. And here, their names are getting more and more famous to Southeast Asia, including Indonesia
Bonamana (Hangul: ; Read: Miina; literally: Beautiful) is the fourth studio album by South Korean boy band Super Junior. K pop. Carrying the genre of R&B, dance, electronica. Best selling album of 2010" and beat their award from their previous studio album, Sorry, Sorry awarded by South Korean album chart Gaon
The fifth studio album by the South Korean boy band, Super Junior. Released on August 3, 2011. Has an energetic mix of genres, namely K-pop, synthpop, electropop, R&B, dance, pop rock, country pop, hip-hop, electronica. The album won the Disk Daesang Award at the 26th Golden Disk Awards and 21st Seoul Music Awards, as well as Album of the Year at the 13th Mnet Asian Music Awards.
In 2018, super junior made something different. At that time, they released a trilingual album in English, Latin and Korean. And this Latin album Super Junior collaborated with singers from Latin America. The song Lo siento super junior hooked singer Leslie Grace and a one more time (oltra vez) feat with the reik and this album has a latin-pop and dance floor genre. Lo Siento" became the first song by a Korean singer to enter the Latin Digital Song Sales chart published by Billboard, debuting at number 13. It also won the Best Collaboration award at the 2018 edition of Nickelodeon Mexico Kids' Choice Awards.
In this song, Super Junior released a genre since it was first formed, namely the Hip Hop genre. With their charisma black, they successfully brought this song and their style is Hip Hop, it's a stylist, and those who listen are excited.
Those are some hit songs from Super Junior that carry various genres so that ElF who hears feel very different.