Genre musik pop : musik pop ballad
There are many types of music that we can listen to when we fill our spare time after a lot of activities with the rhythm of music according to each other's preferences. Among them, classical music, jazz, pop, rock, country, hip hop, blues, raggae, etc.
What genre of music is your favorite?
One of the simplest music, easily accepted by the ears of music lovers, is pop music. The pop music genre is one of a number of popular music genres. Pop music genre is also known as popular music. This is arguably the most sung genre of music by singers and bands around the world. So do not be surprised if the genre of pop music is so global.
The existence of the pop music genre has been around for a long time, namely around the 1920s.
The Beatles, a pop band from England in the 1960s, made pop music grow its message to this day.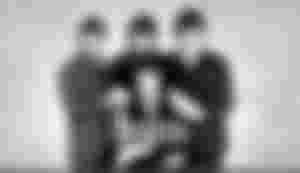 The songs in the genre of pop music are made with simple arrangements and easy to remember. In addition, pop song melodies are often used in various characters of song lyrics and can be combined with other genres of music.
Pop music can be divided into children's pop music and adult pop music. Because the musical arrangement uses musical instruments contained in the composition of the pop music genre. Some of the most common are electric guitars, basses, drums, keyboards, acoustic guitars, pianos etc.
In general, the pop music genre has certain characteristics in the use of rhythm that feels free by prioritizing the playing of drums and bass guitar.
The characteristics of the pop music genre that distinguish it from other types of music, such as:
The melody is easy to digest and easily accepted by the public. Easy to combine with other types of music.
The lyrics are in simple words, which are easy for the public to understand. Sometimes, the lyrics are also adapted to the latest trends that are booming among the public.
The harmonies are not too complicated and the tempo varies a bit (can be fast, can be slow, can be loud, but can also be slow). Usually the musical instruments used in pop music include guitar, bass, piano, drums, or keyboard.
Pop music genres can be divided into several types, namely standard pop music, creative pop music, and ballad pop music.
Among the pop music that I like the most is ballad pop which has a rhythm and flow of music that does not hurt the ears and hearts of those who hear it. Ballad pop music, its characteristics include: slow and medium tempo, varied melodic patterns because it is made for lyrical purposes. The lyrics tend to be expressive which can be in the form of satire, and tells about social feelings and the ups and downs of life.
According to wikipedia, ballad music is music in the form of a musical narrative. Ballads were particularly characteristic of popular poetry and song from the British Isles from the medieval period to the 19th century and were used extensively throughout Europe and later America, Australia, North Africa and Asia.
And almost all countries in the world have ballad singers who have a distinctive, smooth, romantic, unique and special voice.
In Indonesia, as proof of love for pop music, ballads have communication, namely the Indonesian ballad house consisting of famous ballad singers in Indonesia, led by Ully Rigar Rusady. Even in Indonesia, which consists of various tribes and customs, has a flow of ballad pop music which is combined with the characteristics of each region, such as North Sumatra, West Sumatra, Maluku, Papua. etc.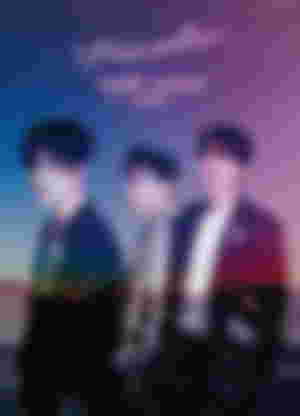 Korean pop music is currently the most loved all over the world. Whether in a group, solo, etc. Pop music groups, one of which is Korean pop ballad music, is very often used as a soundtrack for films and dramas. Even the music was created specifically for the film or drama. And they also have a group that specializes in singing ballad-type pop songs, including:
Super Junior's KRY

Davinchi

Remember, etc.
From year to year South Korea is able to produce pop music singers in various genres. And they have many famous ballad pop singers all over the world including :
Korean ballad legend, Shin Seung Hun held two concerts in 2011 in New Jersey and California to commemorate the 20th anniversary of his career in the music world.
This soft-spoken and mature singer is timeless. The songs are often used as soundtracks for films and dramas, one of which is I Believe in the drama My Sassy Girl.
This one ballad singer also always produces the best work in the ballad music genre and once held a very successful concert after he finished his military service and sold 12 thousand seats.
Dubbed as the queen of soundtracks because of her high-pitched voice, she is widely used as a soundtrack for films and dramas, including:
Descendants of The Sun, the drama starring Song Hye Kyo and Song Joong Ki and aired in 2016 successfully stole the attention of the audience. The drama gained immense popularity. Descendants of The Sun tells the love story of a doctor and special forces Army Soldier.

The King: Eternal Monarchy, a drama starring top South Korean actors and actresses such as Lee Min Ho, Woo Do Hwan, and Kim Go Eun. This 16-episode Korean drama tells of an attempt by the Korean emperor to close the parallel door opened by the devil.

Gummy is one of the fillers for this drama's OST with the title My Love. The sound of the piano chiming and Gummy's melodious voice certainly makes the audience also fall in love with this song.
This beautiful ballad singer is a song that is very often covered by other singers, even the songs in every drama soundtrack are still remembered by Korean drama lovers, including:
Breathe, became Lee Hi's most famous song and was often covered by other artists. Having lyrics that are heart-wrenching and very representative of feelings of frustration, this song has successfully become a favorite ballad song of many people.

Written by the late Kim Jong Hyun, a member of SHINee, this song is even more loved. Many make this song an option to get a sad atmosphere and want to be alone.

Lee Hi also contributed her voice in the OST for the drama Moon Lovers: Scarlet Heart Ryeo by performing the ballad song "My Love". This one song also successfully stole the attention and received various positive responses from listeners. With piano strains and touching song lyrics, it's no wonder this song is so popular.
Dubbed as the King of ballads because he has a very beautiful voice. Every melody and lyrics, will be able to bewitch you and comfort your wounds and accompany your happiness. His works are always ranked on music sites, one of which is the wild flower song. The song that Park Hyo Shin originally created to tell his life's difficulties, has turned out to be a story from the lives of many people.
Park Hyo Shin's strong vocals and intense melody will make you marvel at the ability of Park Hyo Shin and no doubt call him the King of Ballads, even God of Music. Many other singers have covered this song, for example Super Junior's KyuHyun, EXO's Chen, etc. Entered as the song with the highest chart on the Melon chart for a decade.
The youngest member in the band Super Junior has the best voice in his agency. Joined in the KRY group (a special group for ballad songs) with two other Super Junior friends, yesung and Ryeowook have had many works as solo singers including gwanghwamun, a million pieces and filled many drama osts. One of them "The Moment My Heart"
He is known as the prince of ballads and has won the Korean King of Mask Singer 5 times in a row.
Not only in Korea but the world also has amazing ballad singers including Celine Dion, Westlife, Adele, Brietney Spears etc.