Adorable behavior
Spending time looking for fresh air in the morning is a moment that I rarely get to do. Today, I had the opportunity to walk around the area of ​​my house. Looking at the clouds, it was raining in my area this morning. So, today's weather is not hot. I'm grateful, after a week of hot weather hit. It's raining again so it feels cool and the soil that has been dry for a long time looks moist
I walked around looking around and saw a plant in the neighbor's garden. I saw betel leaves and other trees. When I started to leave the house I found various cute and adorable things from animals called cats. The cats that I caught with my cellphone camera this morning are not pets but they live around my house and neighbors. I like to feed them but not pet them. Because I personally don't like keeping any animals. But, don't hate them
Nursing cat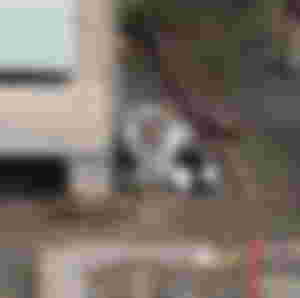 This mother and kitten have lived around my house for a long time and even gave birth to their kittens on my terrace. Now the child is a bit but still breastfeeding. Subhanallah, mother cat is very patient. When the mother cat finished feeding, the kitten continued to follow her mother and even rubbed her face against her mother's stomach. It's so cute and her mother also plays with it.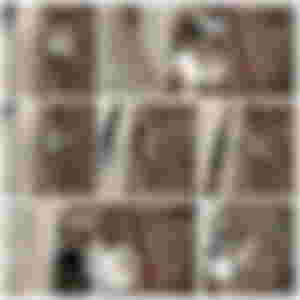 Seeing their moment together made me smile. The mother also tickles her child when the kitten touches her mother's face. I took a lot of photos at this moment. There may be 10 pictures, but I'm sharing just a few. Hopefully, enough to make you smile for you cat lovers.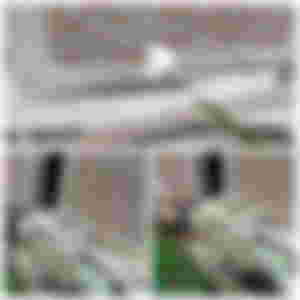 Leave the mother and kittens for a while. I walked again and passed my neighbour's backyard. There too, I saw a cat sitting alone, daydreaming? Imagination? Thinking of the future ? I tried to get closer and take a picture. This cat is not bothered by my presence. Sometimes, it looked at me, then buried its face again to sleep.
Does your pet ever do this, daydreaming and not bothered in the slightest?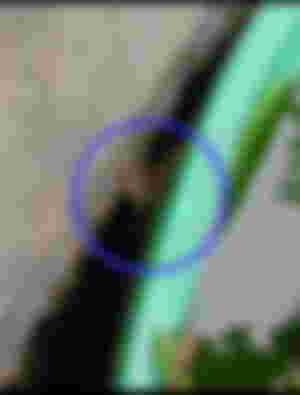 After being satisfied for a morning walk and seeing the surrounding area. I'm finally home. When I got home and was still in the area behind my neighbor's house. I saw a kitten sitting alone. I approached it and it ran and hid behind the wall and near the bucket filled with small ornamental fish. It was afraid of my presence, but I tried to capture the picture and it was the most difficult because its face was hidden. After struggling, I finally caught a picture of its face. Look, very small isn't it? So cute, right? Then it hides again and I managed to catch a picture of its body but its head is hidden. I don't want to bother it for too long.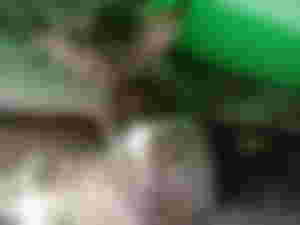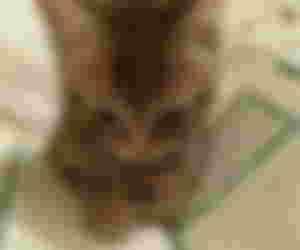 I am very satisfied and happy with the moment of my morning walk today. Simple and sorry, maybe the area I took pictures looks dirty, messy and shabby. Because I live in the village and this is the atmosphere of my village. Live with nature and natural atmosphere. This is how I feel every day
The pattern of an animal called a cat that I saw today made me excited. I didn't keep them but I didn't hurt them. When they meow asking for food I gladly give them. In Islam, cats are animals that are allowed to be loved because cats are the pets of the Prophet Muhammad and he loves them very much. In the history that I read the name of the cat of the Prophet Muhammad is Muezza. This beautiful name and the name Muezza is suitable for a female or male cat
What is your pet's name?