Why Women Need More Calcium💊🥛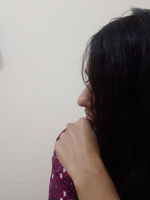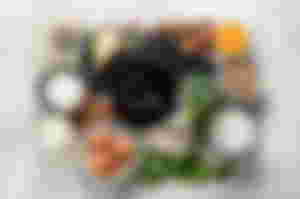 Calcium is a mineral that is often associated with healthy bones and teeth, although it also plays an important role in blood clots, helping to shrink muscles, and regulating the normal rhythm and nervous functions of the heart. About 99% of the body's calcium is stored in bones and the remaining 1% is found in blood, muscle and other tissue. Bones are always broken and remade. This process requires calcium, but the concentration of calcium in the body decreases with age. Taking extra calcium helps the bones to rebuild and stay strong. The heart, nerves and blood clotting system also require calcium.
Calcium is very important for growing children. Bone mass growth occurs up to 90% in the years of childhood and adolescence. Calcium helps in the growth of this fast bone.
Calcium helps regulate muscle contraction. When a nerve triggers a muscle, the body releases calcium. Calcium helps in performing the function of shrinking protein in muscle. When the body takes calcium out of the muscle, the muscle will get rest. To absorb calcium, your body also needs vitamin d. A few foods naturally contain small amounts of vitamin d, such as bone-canned salmon and egg yolk. You can also get vitamin d from fortified foods and sunlight. Rda for vitamin d is 600 international units (15 micrograms) per day for most adults.
A woman's body works in a far more complex way than a man's. A woman's body goes through many different stages such as menstruation, pregnancy, breastfeeding and menopause. As the body goes through these stages, the body's nutritional demand increases. In addition, women's bone density is lower than men's, so they need a regular source of calcium and vitamin d to keep their bones strong.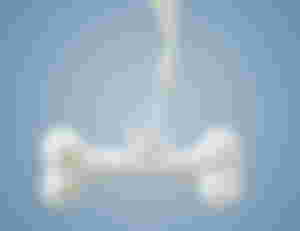 During menopause, the amount of estrogen in a woman's body decreases dramatically, and consider that estrogen protects the bones, it's a big This is why women suffer most from osteoporosis during menopause. Want a wakeup call on this front: the density of bones can be reduced by 20% within about 7 years of menopause starting. Women 51 years and older require 1,200 mg of calcium daily. During pregnancy, calcium is essential for both women and children. Calcium reduces preeclampsia, a serious pregnancy complications. While most women take prenatal vitamins during pregnancy, it is also important to ensure that you are getting enough calcium during pregnancy.
Thanks.
Images sources.
https://pixabay.com/images/search/calcium%20/
https://pixabay.com/vectors/search/strong%20bones/
https://pixabay.com/images/search/calcium%20for%20female%20/