The love of a parent is fulfilled no matter how many times it is divided.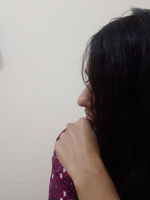 A parent and child relationship is one that promotes the child's physical, emotional and social development. It is a unique relationship that every child and parent can enjoy and nurture. This relationship lays the foundation for a child's personality, life choices and overall behavior. It can also affect the strength of their social, physical, mental and emotional health. Mothers and their children are connected before birth. All those months spent together sometimes started a difficult, yet rewarding, relationship. Mothers have an important role in the mental health of their child as they provide basic needs (i.e., food, water, shelter and sleep) and establish a safe relationship with their young child. Attachment is the emotional relationship that arises between an infant and a caregiver. Children who have healthy connections with their caregivers are more likely to have stable relationships in later life.
You can build a positive parent and child relationship by staying momentarily with your child, spending quality time together, and creating an environment where they feel comfortable discovering There is no secret handbook or guaranteed way to fix this relationship, and you are likely to face difficulties along the way. However, if you keep working to improve your relationship, your child will definitely open up.
Eating food as a family is extremely important. Eating time is the best time for good conversation and sharing. It can also be a fun relationship activity. Make sure to remove all distractions while eating. Turn off the TV and keep all electronics away. This is the time when you can really talk and enjoy each other's company.
Unconditional love is the direct result of the trust that was built. Children need to know that love will not fall from their ups and downs, and that their parents will always be there to support them emotionally no matter what. They need to feel that failures do not tell whether they are worthy of the love they receive from their parents. Parents can nurture this quality by being emotionally available to their children, finding their world by trusting them, and allowing them to learn from mistakes.
Strong families give children a safe, secure place to be themselves and know who they are. Since children in strong families feel safe and loved, they have the confidence to explore their world, try new things and learn. And they can deal better with challenges and failures because they know they have family support.
Thanks.....
Lead image source is Unsplash....