Respect Your Own Potential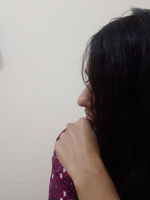 The main meaning of trust is to trust on yourself. When you say you trust someone completely, it means you trust them. Similarly self-confidence means trusting in yourself, trusting in your abilities. It is the ability to make yourself comfortable in different situations while being true to yourself. Believing in yourself and improving by accepting flaws. All these specifications collectively make a definition of self-confidence.
Low self-esteem can make a child feel that it is impossible to reach her goals and dreams - or that she is unable to achieve those dreams. These feelings will make it difficult for him to maintain a high level of dedication and motivation. However, if you help the child increase his confidence by teaching him/her to take small steps towards his/her goals, he/she will feel a sense of achievement. This sense of success will keep him moving forward when it becomes difficult.
When your confidence is high, you can accept, adopt, learn, achieve and benefit from any situation in life. Thus, you naturally replace fear and anxiety with more confidence in yourself and your abilities, as well as the more confident you are that you can achieve what you want to achieve (such as personal goals or dreams), the more motivated and To take action to get them.
When self-confidence is healthy and in fact the foundation, you can't be more than that. Being proud and feeling superior to others is not a sign of too much self-confidence. It is a sign of high insecurity and low self-esteem. When you value yourself and have good self-esteem, you feel safe and valued. You don't have to be proud or prove yourself. You have more positive relationships with others and feel confident about your abilities. You're even more open to learning and feedback, which can help you acquire new skills.
While self-worth is more than how much you believe you value, as at the first point, self-confidence is about what you think of yourself. It's more about whether you like yourself and accept yourself for who you are, as you are. It goes hand in hand with self-confidence, but self-confidence has its own side, which is closely connected with mindset and mental wellbeing. It empowers you when you have confidence. You can get up every day and see yourself in the mirror and really fall in love with the person who sees you back. That doesn't mean there's nothing you want to change or improve. This means that you acknowledge and accept that you are incomplete and that you are on a journey - and that you give yourself space to learn and grow.
Thanks.....
Lead image source is Unsplash ......