Recycle Today for a Better Tomorrow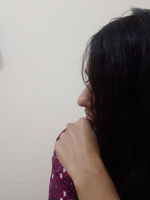 The first step to being green is to reduce the amount of things you throw away and eat. This means reducing your energy bills, grocery bills, water usage and gas consumption. It can be one of the most beneficial forms of green lifestyle guidance.
There is a crisis of garbage on our planet today, it is plastic wherever we look. And it is our responsibility, as a person, to do something about it. I have become increasingly aware of my personal effects, especially since I have started vegan and minimalist, and have found different ways of making small but important changes in my lifestyle to reduce my waste.
To reduce food waste, pile up compost in the backyard. Thus, instead of heading to landfill where it will not rot for hundreds of years, food gets another life next season - one of the best fertilizers. After that you can use your garden to grow food and avoid buying fruits and vegetables in packaging. As adults shop mostly, if you are a child, you will have to step up and really make your voice heard. Tell them that plastic damages land animals, sea mammals and birds, fish and plants and it pollutes air. On the other hand, if you are an adult, spend time with children talking about every choice and getting their opinion. No matter who you are, communication is the key to a better choice.
Anything in our home that cannot be reused can be recycled into something else. You'll be surprised what can be done with recycled products! A recycled soda bottle, t-shirts, comb, or hundreds of other plastic products that can be used for many years. Even your brand new computer case can be made from ordinary recycled plastic. And paper products can also take different forms. An old phone book or colorful book can be one of your school books or notebooks.
Recycling reduces the need to grow, harvest or remove new raw materials from the earth. This results in reduced harmful disruption and damage to the natural world: less forests were cut off, rivers turned, wild animals damaged or displaced, and less pollution of water, soil and air. And of course if our plastic waste is not put into recycling safely, it can be blown or washed into rivers and seas and can contaminate coastal belt and waterways by going hundreds or thousands of miles away and can become a problem for everyone.
Thanks....
Lead image source is Unsplash...