My Country's Festivals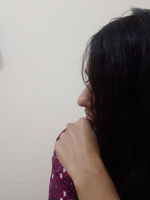 Punjab is famous all over the world for its lively spirit and wonderful lifestyle. Is blessed with the best natural resources, full of abundant soil, five rivers, and mountains. We have also been blessed with a lot of greenery to make one of the most incredible places to live in. Punjab represents luxury and prosperity at its best. Many festivals are celebrated every year in Pakistan, everyone has their own importance, characteristics and happiness. Being an integral part of society, they are welcomed by music, dance, fireworks and food. Festivals celebrated in Pakistan include both islamic and cultural.
Religious festival is celebrated on 14th shaban, 8th islamic month. Prayers, fireworks, sweet dishes exchange and Tours. With the arrival of basant bihar, the festival of basant is celebrated in Lahore every year in the middle of February with dhoom dham. In other words, it is the Spring Festival. To accuse that kite flying is a Hindu event, it is also sheer ignorance. This game started in China about 4000 years ago, when Hinduism did not exist. So why should kite flying be alone, especially when it is a pleasure for old and young men and women? The simple reason is that the basant festival flies kites to enjoy Hindu basant.
Over time, muslims living with Hindus in the subcontinent also joined them in kite flying. Since then, the muslims only took part in kite flying on the occasion of basant and called it the name of pala orant. Nowadays, the people of Lahore enjoy the kite competition and attendance at the shrine of sunnat madhu lal hussain, where they gather to greet them.
In the memory of those who were martyred in the indo-pakistani war of 1965 and the successful defense of Lahore, sialkot and other important areas of the country, September 6 is celebrated as national defense day in Pakistan. Pakistan army displays latest missiles, tanks, guns, army aviation helicopters and engineers, electrical and mechanical corps, weapons used by army air defense, signals, army service corps and army medical corps at various places. Everyone is allowed to visit such functions directly by visiting specific places. The change ceremony of guards was held at mazar-e-quaid Karachi where cadets of Pakistan air force academy presented guard of honor and assumed charge.
Eid al-fitr is a Muslim holiday celebrated at the end of Ramadan, the islamic holy month of fasting. Religious Eid is the same day and muslims are not allowed to fast on this day. Eid is an Arabic word which means "festival" and fitr means "breaking the fast". The holiday celebrates the end of 29 or 30 days of fasting from dawn to sunset throughout the month of Ramadan. This is the day when muslims around the world try to show a common purpose of unity. On the occasion of Eid al-Fitr in Pakistan, muslims offer eid prayers and then go to places to enjoy eid. Cities and villages have games, rides and a variety of foods. There is a lot of rush and traffic in the city. In the morning, after the eid prayer, dishes made by Pakistanis such as halwa are served with whole bread or naan. After the day, some people give free food to their neighbors. Sometimes when there is no place in the mosque, people read outside.
The biggest festival of punjab is chiraghan or festival shalamar (festival of lamps). This is a three-day annual festival in line with the punjabi sufi poet and elder shah hussain's urs. The 3rd day of urs will be reserved for women only. Lighting mud lamps and candles is a prominent feature of urs, known as mela lamps. First aid camps will be set up and rescue 1122 teams and police will be deployed to deal with any emergency. Traffic police will make arrangements to ensure traffic flow on the roads leading to the shrine. A large bonfire was also shown in the shrine of hussain at the fair. People burned oil, candles, and cotton lamps with the hope that it would satisfy their perceptions. The flame is lit for the whole period of time.
Thanks
Lead image source is Unsplash.