Look Deep into Nature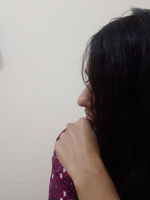 Nature gives many benefits to man. The air we breathe, the water we drink, and the food we eat, nature increases our health, and freely provides the necessary things for our survival. We must also know that nature has an important cultural, spiritual and aesthetic value. As a curious cyclist I can guarantee, the beauty of nature is certainly something to see. Many people connect to the natural environment, which gives them an important sense of health. Many people also attach cultural and spiritual meaning to the natural world. This value of nature is invaluable and is widely beneficial for humans.
Humans need no substance more than freshwater: without water we can survive only a few days. Although pollution and overuse have endangered many sources of the world's drinking water, nature has the old least polluting solution. Healthy freshwater ecosystems - watersheds, wetlands and forests - naturally clean up pollutants and toxins from water. Soil, microorganisms, and plant roots play a role in filtering and recycling all pollutants that are worth more than making water filtration plants. According to research, the more biodiversity an ecosystem has, the more water cleans up quickly and efficiently.
Man has long been dependent on medicines for the prevention and treatment of diseases, and today the world health organization (who) estimates that 80% of the global population still depends on plants for basic health care. For many of the 150 million tribal people, nature provides a powerful pharmacy on which they can depend due to their detailed botanical knowledge. The result of a deep interaction with their ecosystem for thousands of years. For example, amazon's yanomami drinks the juice of woody cat's PAWS to remove diarrhea, and USES the bark of the kopal tree to treat eye infections. Ecuador and Peru only use less than 100 different types of plants for stomach diseases.
Mountains are the "water towers" of the world, which provide 60-80% of all freshwater resources to our planet. To survive, at least half of the world's population depends on the services of the mountain ecosystem - not only water but also food and clean energy. On the other hand, mountains attract about 20% of world tourism, host about one-quarter of all land biodiversity, and are home to many foods on our tables, such as rice, potatoes, tomatoes and The environmental benefits of forests are numerous. Even urban forests, including trees planted on city roads and trees grown in parks or nature conservation, help reduce air pollution, filter rain water and provide shade.
Most of Oregon's municipal water systems depend on forest watersheds, where forest soil provides natural filtration to keep rivers clean and water quality high. Through photosynthesis, trees and plants in the forests provide most of the oxygen that humans and animals breathe. Forests also absorb and reduce the presence in the atmosphere of carbon dioxide, a greenhouse gas and a contributor to climate change.
Thanks...
Lead image source is Unsplash....