Kindly Keep Your Environment Safe and Sound !!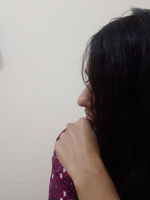 Environment is our primary life support system and it consists of living organisms, physical environment and weather conditions. It is derived from the French word "environner", which means "to surround". The term environment includes all the biological and abiotic entities around us. Biotic refers to the world of living things, whereas abiotic refers to the world of non-living elements. The environment provides us with basic elements - air, water, food and land that are essential for the flourishing of life on earth.
A clean environment is one that is free from any kind of pollution and its effects. So it can be an environment with clean air, clean water and clean energy. Basically it is a healthy and safe environment.
Diseases arising from a dirty environment such as diarrhea and typhus are dangerous diseases. These diseases, if not treated properly, lead to death. So, people must always maintain the cleanliness of the environment around them, especially not to whip the infectious waste. A clean environment will force us to lead a safe, comfortable life.
You can easily contribute to the cleanliness of the environment….
Do your best to make sure that the waste you dispose of ends up there. Recycle the material able to recycle in your area and make sure to reduce the chances of your garbage ending in the environment by placing a lid on your trash when you are out.
It is always advisable to eliminate more and more domestic chemicals and pesticides that directly pollute the green environment. Instead you can make your own solution for cleaning using distilled vinegar, lemon and baking soda. There are many 'green' cleaning products available in the market which are also environmentally friendly and traditional cleaners. You can find practical ways to help clean the environment by choosing a better alternative to the use of chemicals and pesticides.
Straws, to-go cups, disposable razors, and plastic grocery bags are some examples of single-use products in our economy. Finding a reusable option for these items that we use once and toss is an easy way to make a big difference.
Thanks ....
Lead image source is Unsplash.....