Living in 2023: Navigating the Future of Humanity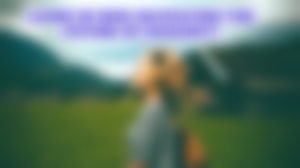 As we stand on the cusp of a new year, it's worth taking a moment to reflect on the state of humanity and what the future holds. Living in 2023 brings with it a host of challenges, but it also offers opportunities for growth and progress. As we navigate this uncertain landscape, it's important to hold on to our humanity and to remember the things that truly matter..
One of the most pressing issues facing humanity in 2023 is climate change. The effects of rising temperatures, extreme weather events, and sea level rise are already being felt around the world, and the situation is only expected to worsen in the coming years. This is a reminder that we must take urgent action to address this crisis and transition to a more sustainable way of living. We must work together to reduce our carbon emissions, protect our natural resources, and ensure that future generations have a healthy planet to call home.
Another major concern for humanity in 2023 is the ongoing COVID-19 pandemic. The virus has affected every corner of the globe, and its impact has been felt in countless ways, from the loss of loved ones to the economic devastation caused by lockdowns and closures. As we continue to grapple with this virus, it's important to remember that we are all in this together. We must continue to work together to find effective treatments and vaccines and support those who have been affected by the pandemic.
Despite these challenges, there is also much to be hopeful for in 2023. We are seeing advancements in technology that are improving our lives in countless ways, from self-driving cars to virtual reality. We are also seeing progress in areas like medicine and renewable energy that hold the promise of a better future.
But perhaps most importantly, we are seeing the power of human compassion and solidarity. In the face of adversity, we have come together to support one another, to share resources, and to work towards a common goal. This is a reminder that, no matter what the future holds, we are capable of great things when we come together.
As we look towards 2023, let us hold on to this sense of hope and optimism. Let us continue to work towards a more sustainable future, to care for one another and to remember the things that truly matter: love, compassion and humanity.
"Thank you to all the readers for taking the time to read my article. Your attention and engagement is greatly appreciated."