Am Happy, What About You?
How is everyone doing today? Who is the week going for y'all? Mine is going just great 👍 you guys.
So you all know the saying "Wahala no the finish",
Is something I have being hearing for a while now and just wanted trying it out a bit and see, and guess what the result has being amazing I don't think about stopping anytime soon. OK am confusing you guys right?
Am talking about being happy amidst all these troubles and problems and wahala we all go through on daily basis. If the "Wahala no dey finish" That is if problem doesn't end why do you wrong about those problems when we know they will keeping coming at you.
So my big mood for this year and the previous is is to me happy or at least find happiness in something and be happy and so far I think am doing good in this area just being happy for no reason and finding happiness in the little things I do.
So it started out immediately after my Dad passed, I was emotionally down and depressed, I even thought about committing suicide and all. There was nothing exciting again, everything was just dull and null,because my dad(African dad) was my mentor, role model,teacher,my life and best friend. He was my driver and someone we gist about everything mostly especially after reading a James Hadley Chase book. He made me love those books and I still enjoy reading.
If school is not in section he will never travel alone without me, you all know everyone is scared of travelling at night but my dad was different he loved the night journey and made me love it too secretly actually. Is quite and very peaceful. Enough there with with my sad story. So now back to being happy all the time.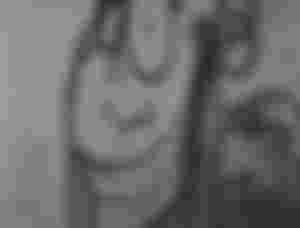 My Dad always says "Tonight am happy, I will worry about Tomorrow, when tomorrow comes"
That's when he has taken a little... y'all know what, he will then make this statement to my mother when she ask him for something and he can't give it to her at that moment then he makes that statement, an she always help to conclude it and then they will both laugh.
So a day ago when I call to say to my mother and and collect money from her(ok am a student before you start saying something🤣😂😜😜) and when I asked for the money she like" Tonight am happy, I will worry about tomorrow when tomorrow comes"
"Ma, there is no relation with what I just said nah" I replied to her and we both laugh.
"I really miss your husband you know " I added.
And then there and then she made the statement am using as the title of my article today,
That my Dad always says that not because he was a bit tipsy or she asking him for something but for us to know how important happiness is.
Then she said" I am Happy,What about you"
Thanks for reading y'all.
(Number two article for the year and counting😜😜)