July 29, 2021
Ohayo min'na! (Good morning everyone)
Before I start, I want to express my simplest but warmest gratitude to my twinny/bestfriend/cousin @Sequoia , thank you for inviting me here, now I have a reason to get busy and amuse, you've shared a lot of blessings to me, and you itself is my greatest gift from above, hope you keep on motivating me like you always did, so that I can be able to pursue my read.cash journey here and with you as well.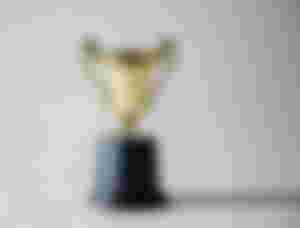 Every victory has its own story, other individuals have their greatest achievement like winning a trophy at a contest or attaining prestigious award, or might be achieving their dreams in life such as having their dream jobs, owning huge companies or any sort of businesses, obtaining a professional degree, and many more, yet lets be all reminded that reaching the peak of success is not a blink of an eye, it should go through a process, but mine started with a PRAYER. I kept on putting God on a test, His existence is only part of my curiosity, I probably know His name, yet I never encounter Him as He is.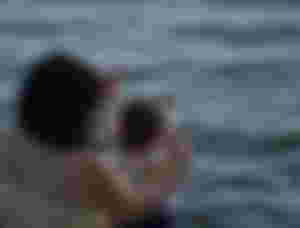 Before I took the path towards Christianity, my mother and I are not in good terms, I never got along with her, she will only notice me if I did something wrong and yell over me, and that was one of the reasons that I never really wanted to put an effort into anything, because I thought that it will only go to waste. Luckily, I haven't made that as an excuse to choose the path of rebellion, for what? In school, everytime my teacher asked us to do an essay writing about ourselves, I used that opportunity to unload the resentments and burden that I carried for so many years. I tend to write letters for my mom before I went to school, and I usually leave it right infront of the television. I thought those letters will reach her, but unfortunately nothing has changed. I have come to realize that I am tired of crying and I guess I need to live with it, because life itself leave me no choice. Fortunately, I find peace and joy in school, I feel like I have so much freedom, that I can be myself when I am with my friends. They also know my story, and it feel so right when you have great companions to rely on.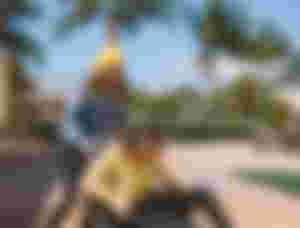 They kept on sharing the word of God to me, but I didn't mind them (How rude am I). To make the story short, my best friends finally convince me to follow JESUS they shared with me a particular verse which definitely caught my attention. The scripture is found in the book of Psalms 37:4 "Delight yourself in the Lord and He will give you the desires of your heart". I kneel down before the Lord, and I humbly prayed that if He can change my mother I will devote my life in serving Him. I found myself desperately crying like begging for an instant prayer, and suddenly I found out that prayer requires action and patience.
That was a tough moment for me, every time I go to church my mom would find a way to discourage me and deliberately utter some painful words such as "You use the church as an excuse so that you can hang out with your friends!", I just smiled and leave the house. Well those words fired me up to pursue, and nothing can set me apart from Jesus.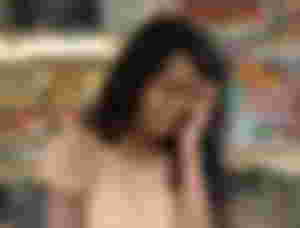 One night, while reading the Bible my mother got angry for no reason, she kept on yelling but I didn't pay her attention. An hour passed, I was bothered by the silence, because I was busy meditating the word of God. I heard her crying and she lock herself in her room. I feel so guilty and uneasy, so I earned a lot of courage to face and talk with her. It took me a half of an hour to knock the door and my voice is still trembling with fear that she might disregard and yell at me like she always did. Luckily, she opened the door and I hug her without any hesitation and in my mind, "I was waiting for this moment to come". By that time instead of blaming her for everything she had done to me, my heart surprisingly filled with so much gratitude and forgiveness. I introduce her to God, that He is truly alive and He cares and loves us unconditionally, we talked like we we're close friends, and she sincerely apologize to me. In that night we understand each other, and yes she is my first disciple, she's my winning crown from above. I praised and thanked God for the answered prayer, my heart is still rejoicing until now, just looking back in it reminded me my purpose of living. Indeed, that would be my "GREATEST VICTORY" so far. Now my whole family is serving the Lord Jesus Christ and I have nothing more to ask for. My mother became my support system and my partner in sharing the gospel. Our story is our living testimony that with God nothing is impossible. Of course life is imperfect, we fail so many times, but despite of that we are still confident for the reason that we have God on our side.
Again, victory always start with failure but dont let it get to you, because the best teacher is our experience itself, and that we must learn from our mistakes, but the most important thing is that we must acknowledge that without God we can do nothing.
I hope my story inspires you, and I pray that God will fulfill all the greatest desires of your heart in accordance to His will.
Have a great day, God bless!
How about you, what is your greatest victory?
Please don't be distracted with my grammar, hehe
I still need an improvement, please help me guys💕
All photos are not mine, all credits to unsplash.com