Hi everyone! How are you all? When I walk along the road in the afternoon, I see a beautiful moment when the sun goes down. That is yours Sharing with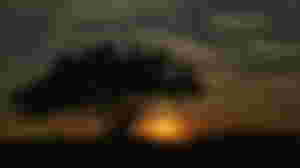 I am with you in this beautiful moment I have the opportunity to share and enjoy this beautiful moment with you I did it. Thanks everyone.If you like it, support me.
Good night Everybody.
Bye bye. See you tomorrow.