Outside
Outside
 Tyrell raised the axe to finish cutting, when his mother's screams alerted him that something was wrong, he dropped everything, took off his apron before going up, his old mother no longer spoke words, rather made some sounds since she became a quadriplegic , but as a good son he took care of her and was always aware of her, when she got upstairs her mother pointed to the back door of the house.
 Tyrell tuned his hearing but could only hear the wind hitting the branches of the trees hard, making the occasional tile creak, he went to get water from the refrigerator and when he tried to give it to his mother, she used the little mobility she had left to knock down the glass, pointing again to the door. Not having any other way to keep her still, Tyrell went to the door, put his hand on the knob to open it, but stopped at the last second.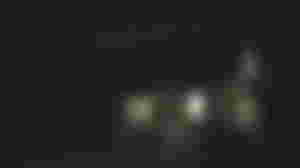 Outside death awaited him, of that he was sure, he had always managed to keep himself safe thanks to his sixth sense, which was not a small thing, alerting him to danger, telling him when to act or when to withdraw. and now it was time to run, she kissed her mother on the forehead as a goodbye, quickly going back down to the basement, she took a bag that she had already prepared, she opened an old refrigerator that hadn't worked for years.
 He put his hands to the bottom, pushing aside a false bottom, which gave access to a tunnel through which to escape, he entered, pulling the refrigerator door and placing the lid, that would give him a few minutes of advantage. Outside, Commissioner Mclowsky gave the order for the SWAT team to enter the house, they would not wait any longer for him to come out, the cruel serial killer nicknamed "the butcher" would not escape them this time.
end
Diego de la Vega 30.03.2023
la imagen es de Unsplash