Presentation 
Hi, My name is Janeth Andreina Pinto Contreras, I was born the 26th October 1992, I am Venezuelan and since 6th December 2019 I am living in Argentina – Luis Guillon with my partner Alexander and son Dante.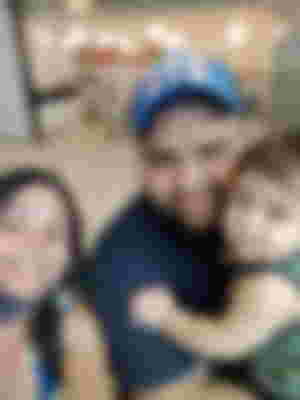 In Venezuela I graduated in Education mention Spanish and Literature on November 23, 2019; I currently work as a School Support, at home, in the community of Barrio 22 de Enero, located in Masiel, Ciudad Evita, because I do not have my degree apostilled to be a teacher in a School or institute here in Argentina.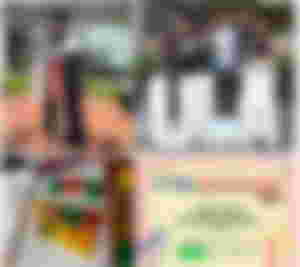 Cryptocurrency Experience: 
The truth is little and I must be honest I only have the basic knowledge, that is, I am not attracted to the subject, but I must handle it. 
For example; I know that there is bitcoin, ether,slp,pvu ... that cryptocurrencies are digital, that is, they cannot be touched, they can be mined, created and it will be up to people to decide if they are worth or not, I see the latter like this and correct me if I'm wrong ; The money you use to go to the winery and buy a chocolate is handled like this, because when they tell us it's 100 pesos, we must pay with a special paper money, which says 100 pesos; Ah! and I forgot you will have a wallet, but not leather or fabric, but digital, and it will be your decision to spend, buy more or save; only that as everything goes down or up, there may come a day and it is worth nothing or is worth a lot, everything is a game of chance and probabilities with those cryptocurrencies. 
About me 
I will talk about the present, because I don't want to talk about the past as the saying goes "I am willing to leave the past behind to move on", and start my adventure of living in another country 
I will start with my Hobbies 
I love to listen to varied music example: electronic , pop, rock, instrumental, electropop and others such as the opening or ending of anime; while I dance or sing them. I like to read or listen to audio books, I am attracted to the fanciful and childish. In my spare time I watch anime, I do not consider myself Otaku in my 28 years I have seen approximately more than 100 series since they began to broadcast on televen and cartoonewor. Example: dragon ball Z, Sailor moon, Ranma ½, Knights of the Zodiac, Inuyascha, the Super Champions... Then do the math as the list is long. I'd rather watch a movie at home with popcorn than at a theater. 
I also like to write, poems, stories and analyze them. The vast majority of my narratives are inspired by everyday events, emotions, dreams and it doesn't matter if they are sad or beautiful. 
I write from a very young age, because it makes me feel good. However, I used to play the recorder and viola, but I quit, although I still read scores in the key of SOL. 
Sports: I was training karate do during  for over ten years, and I'm brown belt (something I want to continue); here in Argentina I shared my knowledge with some children, in addition, I like to practice ULA-ULA. 
What don't I like? Cooking and clutter. 
I am passionate about being able to teach children, In the student's learning process, I am just a guide, I am excited to see the progress of my students, for example, a 15-year-old student with Down syndrome, before he could not write his name, now he writes alone, and he is learning to write on the computer.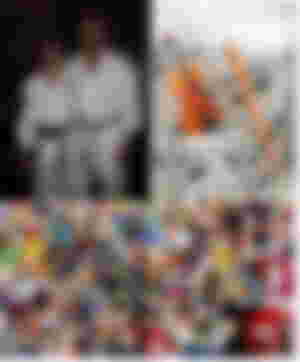 The publications that would interest me: 
Educational such as language, mathematics and other subjects.  

New Technology. 

Cryptocurrencies on the rise;  Admit that I said I don't want to know much about it, I should at least know the basics and not be left behind. 

Stories of other authors. 

Sports I love any martial activity. 

Anime

Video Game as league of legend  

music 

Kitchen room; Although I do not like to cook, I like to see others cook and more if it is pastry.
I found read.cash in the month of January 2022, thanks to a friend Eleazar, I started watching videos of @elpausero on youtube, I registered and made this post for you to know me; I hope to be able to share my knowledge and my life in this new social network and thus be able to move forward. My goals currently are to get my son ahead, buy a car and a house; teaching at an institution in Argentina, and maybe cryptocurrencies will help me achieve those goals. 
 WELL THAT'S IT FOR NOW... SMILE AT LIFE, HAVE HOPE, BE POSITIVE AND MAKE YOUR OWN DESTINY. SEE YOU LATER from ARGENTINA – LUIS GUILLON, ESTEVEZ ECHEVERRIA