Sales Day
As I said in the previous article, I started doing something totally new for me, something I had never thought of doing, but it's fun, the problem is that it steals a lot of time from doing something else, but that's ok. While doing this new job I enjoy the things around me, there is nothing worse than being always bad or feeling bad about everything, the good thing is that I have learned to feel good about everything, so the bad things lately do not affect me, everything is fine and everything will be fine, bad things are only temporary in life, so I will not stop I will keep going until I fill everything around me with good things, that is what is good for the soul and the body, to be well, to be happy...
Among these new things I started to do is selling plants. For a long time my parents and I have been collecting plants, but currently we have very few, but that does not matter, we keep buying and planting more and more in order to have a better and more varied collection. Several of these plants, a little more of another type and so we keep buying, planting and having more every day. The plants we have the most are the ones we sell, we make them very pretty so that people who come to see them like them and buy them, we have plants of various prices, this is due to the container where it is, the size of the plant, the ornaments that may have, etc..
These plants are not only sold by us, there are many more people who have come to our side to sell and have become our friends. We all have different plants, some bigger, some smaller, there are some pretty rare plants, some common plants and plants that unite one species with another, these are pretty crazy to me, but they are very beautiful. Of course, the weirder the plant the more expensive it will be, but my parents and I have priced the plants equally, because we don't have many strange plants, most of them are common plants.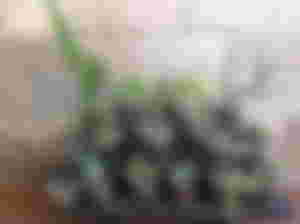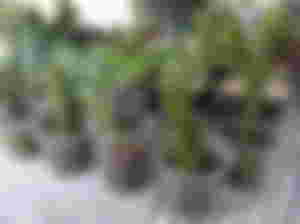 Anyway, all these days (Saturday 10, Monday 12 and Tuesday 13) I have been selling plants in a big park in the city, I am there since 9:00 in the morning, so I leave with a good breakfast and go back home at 2:00 in the afternoon. While I am in the park I do not consume any food or water, because the covid is still rolling around and people are not taking care of themselves, I am one of the few people who still wear a mask and it is really uncomfortable for me to see the other people sick and close to me coughing and without a mask, it seems to me that they are doing things wrong, but that's life sometimes.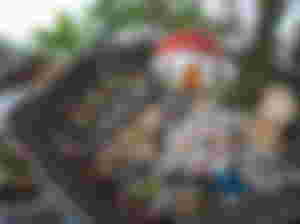 I have to eat enough and drink enough water before I go out so I can get through the day while I sell the plants. Sometimes I take a book with me in case I get bored, but everything is so entertaining that the time flies by, there is always something weird or new going on around and I get distracted by that, of course, that only happens when I am not attending to anyone.
This sales thing is a bit complex, sometimes there are great days but there are also very bad days, luckily I haven't had any bad days. My first day was Saturday, September 10. I was sitting there all day and I didn't sell anything, but I didn't give up, I was trying to sell and I couldn't, until I started to collect, when I was almost leaving they started to buy me hahaha. That day I sold 5 plants and made about $8, one of those plants I did not sell there, but on the way to the bus stop, a young lady asked me if I was selling the plants and I said yes, she bought me one almost immediately, so this day I came home smiling, it had been my first day and I made several sales. I was very happy.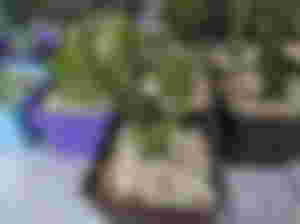 In the evening of this same day I started to publish on the internet some pictures of the plants I have and... PUUUM!!! A stroke of luck, someone wrote me and bought me a bunch of plants and materos, he paid about $15. So this Saturday full of wonders I got paid $23 approximately, it was fantastic, of course this money is not mine, it's from my parents, I will earn only a part when my mother is better.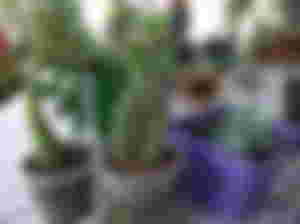 Oh dear friend of read.cash, I don't think I told you, my mother has been operated and I am taking care of her, so I had to make an emergency trip to where my parents live, that's why I have been selling plants, it is a way to have more income for my mother's medicines and operations.
Have a happy day my dear friend, in the next article I will continue telling you about my wonderful sales!
See you in the next article!
All content is original
Greetings from Venezuela!
Monday, September 12th