Today, April 22, 2021 is the same day where the environmental movements starts and it starts in April 22, 1970. We Celebrate the Earth Day all around the World. It have a Theme of "Restore Our Earth". The Earth Day have only one purpose, this is to save the Earth now for our world not to get destroy in the future. Earth is where we live and this is beautiful world.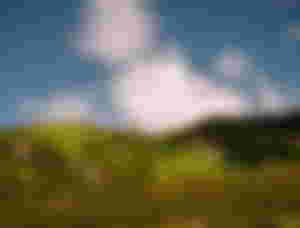 There are things that we can do to saves the Earth. Us humans who lives on the Earth can do simple things like:
Planting Trees, a Single of few trees that are planted will be a great help to our environment for the future. If we have more trees we will able to get more oxygen that our body needed and will lessen the Carbon dioxide in the atmosphere.

Coastal Clean Up, this is a great helps for the Ocean. In cleaning our Ocean we can avoid the water from being contaminated or polluted by plastic. The Sea Animals and plant will able to live healthy.

Clean up Drive, by cleaning our own community will lessen the pollution. It also improves the quality of the environment and reduces the greenhouse effect.

Proper Waste Disposal, by throwing or putting the trash on the trash can can avoid the land pollution in the environment. We need to use the Reduce, Reuse, and Recycle (3R) to lessen the garbage we throw.

We need to conserve and protect our environment. And Joining some organization of programs that promotes and help restores the earth.
There are things we should avoid that may lead our world to its Destruction like:
No to Illegal Logging and Illegal Mining, by doing this it can destroy the mountains and can cause landslide once a typhoon came.

Avoid waste incineration and Factory emissions, because it is destroying the atmosphere and the ozone layer of the earth became thinner. Once the ozone layer got destroy it cause a great impact to our earth like global warming that will lead to it destruction.
It is nice to see the environment, the Earth clean and beautiful. The simple act of restoring the earth will have a big impact for us and the people who will live in Earth in the future. No one wants for our world to get destroyed. Once is got destroyed we can no longer see this wonderful world again. It's better save it now than to be sorry later.
We are the one who is responsible destroying the Earth, so we are the one who needs to saves the world from its destruction. Loves, Protect and Restore the Earth as much as possible so we can still see the world beautiful and wonderful.