[ENG/ITA] The Guild is Growing! / La Gilda Cresce!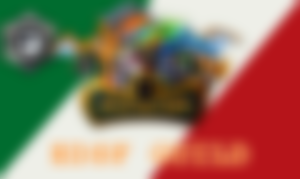 ---
La versione italiana  si trova sotto quella inglese 
The italian version  is under the english one 
---
The Guild is Growing!
The Guild welcomes a new member between its ranks: @lozio71 joins the ranks of the EDSF Guild!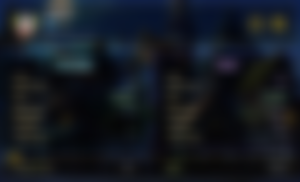 A big welcome to this new member, who put his skills at disposal of the team, getting an excellent result in the brawl.
Continues the growth of the group, which now counts 19 members, all fierce and ready to battle!
With the entry of a new player it will now be possible to fill even more frays and potentially increase the prizes that can be obtained with each brawl.

Helped by the presence of a new player, the Guild gets the seventh place, on par with the Guilds in fifth and sixth places, and 1094 merits distributed to all members.
In the first three places we have @libertycrypto27, with 6 winds and only 1 defeat, @lozio71, which immediately stands out with 6 wins and 2 defeats, showing everyone his strength, followed by @sportgamer, with 4 wins and only 1 defeat.

Moving on to the analysis of the matches played, here are the glorious victories that await us!
click on the image to zoom or on the player's name to get to the battle on Splinterlands.com 
---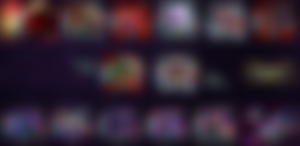 Brawl match by Libertycrypto27 - the opponent didn't deploy his creatures in the best way... and @libertycrypto27 didn't left him any chances: the Fire element led by Tarsa burned the battlefield and all the unlucky enemy creatures upon it.
---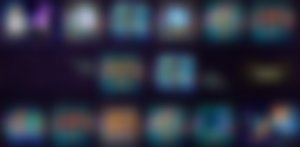 Brawl match by Lozio71 - the fight was top notch, with many of the best cards of the Water element lined up in battle: both players betted on a vast arsenal of magical creatures - despite the magic reflect ruleset - but @lozio71 balanced his team with more creatures with the void ability, thus managing to overwhelm his opponent.
---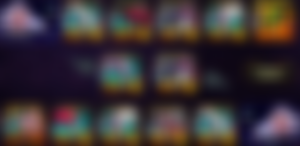 Brawl match by Sportgamer - similar teams, with both the players choosing the Water element to fight the battle: even the creatures choosen are similar, but @sportgamer had on his side the mighty Edith Emberstar who, thanks to her strong ranged attack, helped killing a bunch of enemy creatures before being defeated.

I renew my welcome to @lozio71 and I make my congratulations for the excellent first result achieved: may many others follow!
---
If you red this far, thank you! If you want to leave an upvote, a reblog, a follow, a comment... well, any sign of life is really much appreciated!
And if you feel brave, you can also try following me on:
If you are not registered on Splinterlands ... well, you are still in time to do the right thing
And if you want to rent your cards automatically with a super-efficient and user-friendly bot, try the Rental Golem by Splex.GG and earn passively without lifting a finger!
---
Versione italiana 
Italian version 
---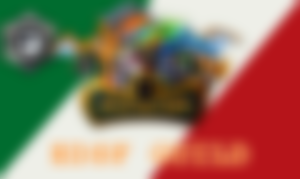 La Gilda Cresce!
La Gilda accoglie tra le sue fila un nuovo membro: @lozio71 si unisce ai ranghi della Gilda EDSF!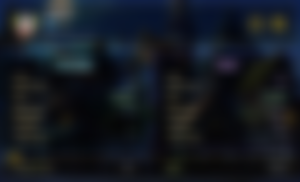 Un grande benvenuto pertanto a questo nuovo membro, che subito ha messo a disposizione della squadra le sue capacità, conquistando un ottimo risultato nella brawl appena terminata e contribuendo al posizionamento della Gilda nella classifica finale.
Prosegue così il percorso di crescita del gruppo, che arriva adesso a contare ben 19 membri complessivi, tutti agguerriti e pronti alla battaglia!
Con l'ingresso di un nuovo giocatore sarà adesso possibile riempire ancora più frays ed aumentare, potenzialmente, i premi ottenibili con ogni brawl.

Anche grazie all'apporto del nuovo giocatore, la Gilda ottiene la settima posizione, a pari merito con le Gilde in quinta e sesta posizione, e 1094 punti di merits distribuiti a tutti i membri.
Nelle prime tre posizioni troviamo tre giocatori con risultati estremamente positivi:
@libertycrypto27, con un 6 vittorie ed 1 sola sconfitta;

@lozio71, che subito si distingue con 6 vittorie e 2 sconfitte;

@sportgamer, con 4 vittorie e anche lui 1 sola sconfitta.

Passando all'analisi dei match giocati, ecco le gloriose vittorie che ci attendono!
 

cliccare sull'immagine per ingrandirla o sul nome del giocatore per essere portati direttamente alla battaglia su Splinterlands.com

 
---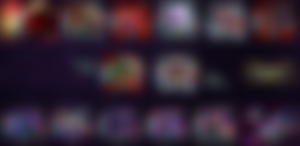 Partita brawl di Libertycrypto27 - l'avversario non posiziona le sue creature nel modo ottimale... e @libertycrypto27 non gli lascia scampo: le forze dell'elemento Fuoco guidate da Tarsa inceneriscono il campo di battaglie ed ogni malcapitato nemico che vi si trovava sopra.
---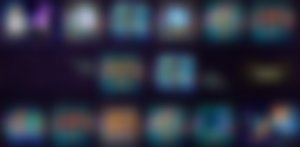 Partita brawl di Lozio71 - lo scontro è di altissimo livello, con molte delle migliori carte dell'elemento Acqua schierate in battaglia: entrambi i giocatori puntano su un vasto arsenale di creature magiche - nonostante il ruleset magic reflect - ma @lozio71 bilancia il tutto con un maggior numero di creature con l'abilità void, riuscendo così a sopraffare il suo avversario.
---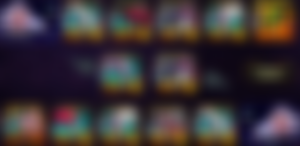 Partita brawl di Sportgamer - schieramenti simili, con entrambi i giocatori che scelgono l'elemento Acqua per affrontare la partita: anche le creature scelte non differiscono molto, ma @sportgamer ha dalla sua il supporto di Edith Emberstar che, grazie al suo potentissimo attacco a distanza, contribuisce ad eliminare diverse creature prima di essere sopraffatta.

Rinnovo il benvenuto allo @lozio71 e mi congratulo per l'ottimo primo risultato raggiunto: che possano seguirne molti altri!
---
Se sei arrivato a leggere fin qui, grazie! Se hai voglia di lasciare un upvote, un reblog, un follow, un commento... be', un qualsiasi segnale di vita, in realtà, è molto apprezzato!
Se poi ti senti coraggioso, puoi provare a seguirmi anche su:
Se invece non sei registrato su Splinterlands... be', sei in tempo per rimediare
E se vuoi rentare automaticamente le tue carte grazie ad un comodissimo e super-efficiente bot, prova il Rental Golem by Splex.GG e guadagna passivamente senza muovere un dito!