[ENG/ITA] Rising Again / Si Torna a Salire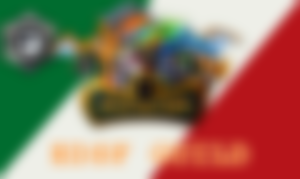 ---
La versione italiana  si trova sotto quella inglese 
The italian version  is under the english one 
---
Rising Again
Added a fourth place to our collection: in the last 5/6 brawls this has been our most common placement and it allows us to redeem ourselves from last week's sixth place.
Meanwhile, the upgrade of the Guild's buildings continues, with the store very close to reaching level 4: its upgrade will allow us to increase the merits obtained at each brawl, bringing the current 40% bonus to a nice 60% (+20%, not bad at all!).
I contributed with 3650 DEC, gained thanks to the posts about my personal "Road to Gold"! By the way, little spoiler: I'm one step away from getting Tarsa to level 4 🎉🎉🎉

Thanks to the fourth place we got more prizes than last week: 1269 points of merits and 17,668 staked SPS.
The first three places went to:
🥇 @lozio71, with 6 wins and 2 losses;
🥈 @alequandro, with 6 wins and 3 losses;
🥉 @giuatt07, with 5 wins and 3 losses.
Also noteworthy is the performance of @cryptomonica, who got the best win/loss ratio with a nice 4/1!
And finally, let's move on to the analysis of the matches: which victories will we see today?
 

click on the image to zoom or on the player's name to get to the battle on Splinterlands.com 

 
---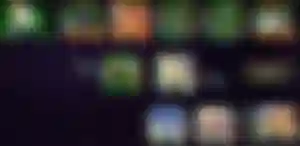 Brawl match by Lozio71 - Uriel The Purifier is a dangerous threat, but @lozio71 didn't let himself be intimidated and deployed a solid Nature team, focusing on a large number of attackers and on the protection offered by Pelacor Mercenary who, thanks also to his skills heal and flying, managed to survive all the enemy attacks, allowing the other creatures to finish off the dangerous enemy tank.
---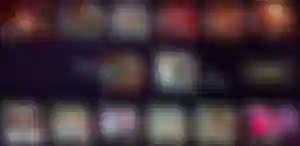 Brawl match by Alequandro - @alequandro made great use of the enrage ability provided by the Riftwatchers Summoner Skargore: Coeurl Lurker was hit only a few times by the enemy creatures who, thus, achieved the only effect of empowering the adjacent creatures, including a mighty Chimney Wallstop, who didn't hesitate to annihilate the enemy forces basically single-handedly!
---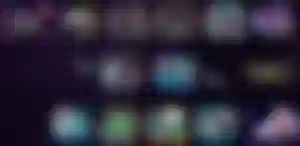 Brawl match by Giuatt07 - @giuatt07 fought a very balanced battle until the last blow: his forces of the Death element had to deal with the lethal blows of the Deeplurker, but in the end it was the Spirit Hoarder the one getting the final blow and survive the match!

After a small setback we are back very close to the top three again, with the aim of getting between them again and as soon as possible!
---
If you red this far, thank you! If you want to leave an upvote, a reblog, a follow, a comment... well, any sign of life is really much appreciated!
And if you feel brave, you can also try following me on:
If you are not registered on Splinterlands ... well, you are still in time to do the right thing
And if you want to rent your cards automatically with a super-efficient and user-friendly bot, try the Rental Golem by Splex.GG and earn passively without lifting a finger!

---
Versione italiana 
Italian version 
---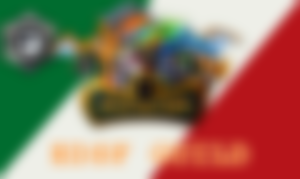 Si Torna a Salire
Aggiungiamo un quarto posto alla nostra collezione: nelle ultime 5/6 brawls questo è stato il nostro posizionamento più comune e ci consente di riscattarci dal sesto posto della scorsa settimana.
Nel mentre prosegue anche l'opera di potenziamento degli edifici della Gilda, con lo store che si appresta a raggiungere il livello 4: il suo potenziamento ci consentirà di incrementare i merits ottenuti ad ogni brawl disputata, portando l'attuale bonus del 40% al 60% (+20% quindi, niente male!).
Io, nel mio piccolo, ho contributo con 3650 DEC, raccolti grazie ai miei post sulla mia personale "Road to Gold"! A proposito, piccolo spoiler: sono ad un passo dal portare Tarsa al livello 4 🎉🎉🎉

Grazie al quarto posto torniamo a vedere incrementati i premi ottenuti: 1269 punti di merits e 17.668 SPS in stake.
I primi tre posti nella classifica interna spettano a:
🥇 @lozio71, con 6 vittorie ed 2 sconfitte;
🥈 @alequandro, con 6 vittorie e 3 sconfitte;
🥉 @giuatt07, con 5 vittorie ed 3 sconfitte.
Da evidenziare anche la prestazione di @cryptomonica, che si aggiudica il miglior rapporto vittorie/sconfitte con un bel 4/1!
E passiamo, infine, all'analisi dei match: quali vittorie ci troveremo davanti oggi?
 

cliccare sull'immagine per ingrandirla o sul nome del giocatore per essere portati direttamente alla battaglia su Splinterlands.com

 
---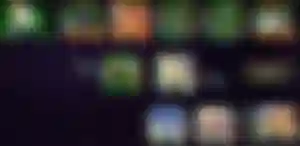 Partita brawl di Lozio71 - Uriel The Purifier è una minaccia non da poco, ma lo @lozio71 non si lascia intimorire e schiera un team dell'elemento Natura che punta sulla quantità degli attaccanti e sulla protezione offerta da Pelacor Mercenary che, grazie anche alle sue abilità heal e flying, riesce a sopravvivere agli attacchi nemici, consentendo alle altre creature di finire il pericoloso tank nemico.
---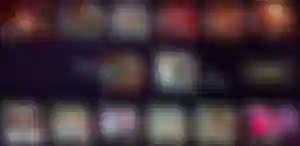 Partita brawl di Alequandro - @alequandro sfrutta magnificamente l'abilità enrage fornita dall'Evocatore del set Riftwatchers Skargore: Coeurl Lurker viene colpito poche volte dalle creature nemiche che, così, raggiungono l'unico effetto di potenziare le creature adiacenti, tra cui un possente Chimney Wallstop, che non esita ad annientare le forze nemiche praticamente da solo!
---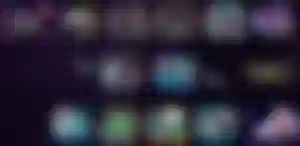 Partita brawl di Giuatt07 - @giuatt07 combatte una battaglia al cardiopalma, in cui la partita resta in bilico fino all'ultimo colpo: le sue forze dell'elemento Morte si trovano a dover fare i conti con i colpi letali del Deeplurker, ma è alla fine Spirit Hoarder ad infliggere il colpo di grazia!

Dopo una piccola battuta d'arresto torniamo di nuovo molto vicini al podio, con l'obiettivo di salirci sopra nuovamente quanto prima!
---
Se sei arrivato a leggere fin qui, grazie! Se hai voglia di lasciare un upvote, un reblog, un follow, un commento... be', un qualsiasi segnale di vita, in realtà, è molto apprezzato!
Se poi ti senti coraggioso, puoi provare a seguirmi anche su:
Se invece non sei registrato su Splinterlands... be', sei in tempo per rimediare
E se vuoi rentare automaticamente le tue carte grazie ad un comodissimo e super-efficiente bot, prova il Rental Golem by Splex.GG e guadagna passivamente senza muovere un dito!