[ENG/ITA] My Splinterlands Journey #7: SPS are flowing! / piovono SPS!
---
La versione italiana  si trova sotto quella inglese 
The italian version  is under the english one 
---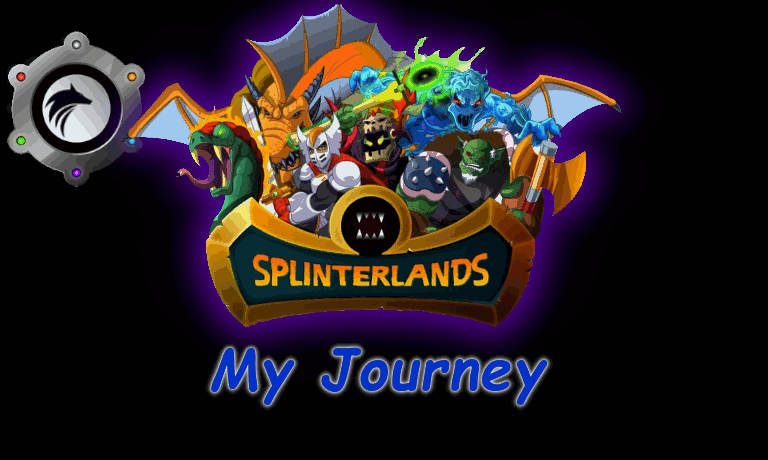 REPORT #7
In this report I compare my earning from my last played season (#7) with the one I got in the previous one (#6): this way I can keep track of my account's growth and, at the same time, give new players an idea on how much they can expect to earn if they start playing Splinterlands.
Here you can find my previous report (#6).
For reference, my Collection Power is 40930, my staked SPS are 624.616 and my DEC balance is 53022.
A season lasts for roughly 15 days and I play in Silver League.
Now, let's start!

OVERALL PERFORMANCE
Rank: n. 403 - Silver League I 2575 (Modern Format)
This time I played 431 matches, roughly the same as in the previous season.
I was also able to get in the top 500 highest rated players in the Silver League, which is a good improvement in my perfomance!
At an average of 1.20 minutes per match, I played for roughly 575 minutes in total, which leads to 38 minutes of playtime per day.

Here are listed all the rewards I earned during this season, with a comparison with what I got in the previous one.
Rewards are splitted between three different sources of income: playing, renting , staking.
1) REWARDS FROM: PLAYING
CURRENT SEASON
1215 Collection Power from 65 cards

603 DEC + 8.447 SPS from chests

283 DEC + 26.826 SPS from 250 ranked wins

1 Chaos Legion pack
PREVIOUS SEASON
2295 Collection Power from 58 cards

946 DEC from chests

1379 DEC from 237 ranked wins

3 Chaos Legion packs

2) REWARDS FROM: RENTING
CURRENT SEASON
PREVIOUS SEASON

3) REWARDS FROM: SPS STAKING
CURRENT SEASON
PREVIOUS SEASON
No legendaries and only a few epic cards... this season wasn't very lucky and I hope to get something better in the next one: I'm still missing all the new rewards legendary cards, so I hope to finally find at least one of them.
This season saw the introduction of the SPS rewards for ranked wins and this means that, finally, I'm again getting a lot more SPS! My 1000 staked SPS goal doesn't seem anymore as something far away and I'll reach my target earlier than expected.
Meanwhile I got some less DEC from my rentals, but this is due to higher expenses I made for the cards I rented.
I'm extremely satisfied with the Splex.GG Rental Golem, which allowed me to completely forget about my passive rentals and focus on my active ones: a great service indeed!

TOTAL EARNING FROM 7 SEASONS (DEC)
7360 Collection Power from 324 cards

4806 DEC + 8.447 SPS + 5 CL packs from daily and season chests

3313 DEC + 26.826 SPS from 1677 ranked wins

284.77 SPS + 2.43 VOUCHERS from SPS staking
---

MONTHLY RECAP (USD)
August 2022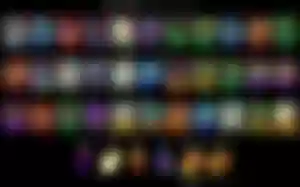 Recap powered by SplinterShare

 If you have any suggestions on how to improve my posts or if there's some data you would like to see in my reports, let me know in the comments!
If you aren't registerd on Splinterlands, you can sign up through my link, thanks!
If you like what I'm doing, please consider dropping a follow here and on my social: it would mean the world for me :)
---
Article available on:
And shared on:
---
5% of the rewards of this post on Hive will automatically go to @splinterstats: thanks for all the work you are doing with SplinterStats - Season Report Card.
---
Versione italiana -  Italian version 
---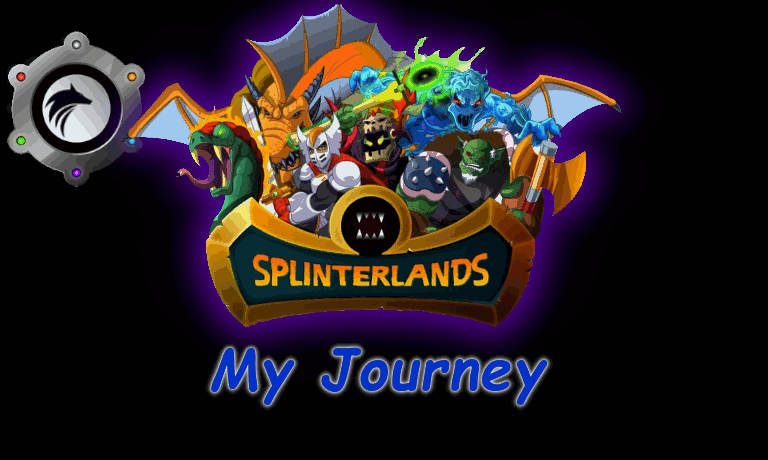 REPORT #7
In questo resoconto annoto confronto i guadagni della mia ultima stagione (#7) con quelli ottenuti nella precedente (#6): in questo modo posso tenere traccia della crescita del mio profilo e, allo stesso tempo, dare ai nuovi giocatori un'idea di quanto possano aspettarsi di guadagnare se iniziano a giocare a Splinterlands.
Qui è possibile leggere il mio precedente resoconto (#6).
Per avere un riferimento, il mio Collection Power è 40930, i miei SPS in stake sono 624.616 e il mio saldo in DEC è di 53022.
Una stagione dura circa 15 giorni e gioco nella Silver League.
Ora iniziamo!

PERFORMANCE COMPLESSIVA
Rank: n. 403 - Silver League I 2575 (Formato Modern)
A questo giro ho giocato 431 partite, più o meno le stesse della stagione precedente, classificandomi tra i 500 giocatori con il punteggio più alto nella Silver League: un buon traguardo rispetto al solito!
Con una media di 1,20 minuti a partita, ho giocato per circa 575 minuti in totale, che equivalgono a 38 minuti di gioco al giorno.

Di seguito riporto tutte le ricompense che ho ottenuto, mettendole a confronto con quelle ottenute nella precedente stagione.
I premi sono suddivisi a seconda del metodo utilizzato per ottenerli, ossia: gioco, noleggio delle carte, staking.
1) RICOMPENSE DERIVANTI DA: GIOCO
STAGIONE ATTUALE
1215 punti di Collection Power da 65 carte

603 DEC + 8.447 SPS dalle chests

283 DEC + 26.826 SPS da 250 vittorie

1 pacchetto Chaos Legion
STAGIONE PRECEDENTE
2295 punti di Collection Power da 58 carte

946 DEC dalle chests

1379 DEC da 237 vittorie

3 pacchetti Chaos Legion

2) RICOMPENSE DERIVANTI DA: NOLEGGIO DELLE CARTE
STAGIONE ATTUALE
STAGIONE PRECEDENTE

3) RICOMPENSE DERIVANTI DA: STAKING DEGLI SPS
STAGIONE ATTUALE
STAGIONE PRECEDENTE
Niente leggendari e solo qualche carta epica... stagione non molto fortunata, spero di ottenere qualcosa di meglio nella prossima: mi mancano ancora tutte le nuove carte leggendarie aggiunte al set Rewards qualche mese, quindi spero di trovane finalmente almeno una al prossimo giro...
Questa stagione ha visto l'introduzione delle ricompense SPS per le vittorie classificate e questo significa che, finalmente, sto ottenendo di nuovo molti più SPS! Il mio obiettivo di 1000 SPS in stake non sembra più qualcosa di lontano ed irraggiungibile e spero di riuscire a raggiungerlo ben prima del previsto.
Ho invece ricavato un po' meno DEC dal noleggio delle mie carte, ma questo è dovuto alle maggiori spese che ho affrontato per il noleggio di carte più forti del solito.
Sono però estremamente soddisfatto dello Splex.GG Rental Golem, che mi ha permesso di automatizzare completamente i noleggi delle mie carte e concentrarmi solo sul noleggio delle carte che mi servono: davvero un servizio utile, consigliato!

GUADAGNO TOTALE IN 7 STAGIONI (DEC)
7360 punti di Collection Power da 324 carte

4806 DEC + 8.447 SPS + 5 pacchetti CL dalle chests giornaliere e di fine stagione

3313 DEC + 26.826 SPS da 1677 vittorie

284.77 SPS + 2.43 VOUCHERS dallo staking degli SPS
---

RECAP MENSILE (USD)
Agosto 2022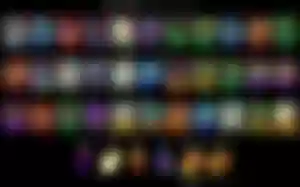 Recap fornito da SplinterShare

 Se hai dei suggerimenti su come migliorare i miei post o se ci fossero dei dati che vorresti vedere nei miei resoconti, fammelo sapere nei commenti!
Se non sei registrato su Splinterlands, puoi iscriverti tramite il mio link, grazie!
Se hai apprezzato questo post, considera la possibilità di lasciarmi un follow qui e sui miei social: significherebbe il mondo per me :)
---
Articolo pubblicato su:
E condiviso su:
---
Il 5% delle ricompense derivanti da questo post su Hive andrà automaticamente a @splinterstats: grazie per tutto il lavoro che stai facendo con SplinterStats - Season Report Card.