[ENG/ITA] My Splinterlands Journey #12: Finally in the Gold League / Finalmente nella Lega Oro
---
La versione italiana  si trova sotto quella inglese 
The italian version  is under the english one 
---
REPORT #11
In this report I compare my earning from my last played season with the one I got in the previous one: this way I can keep track of my account's growth and, at the same time, give new players an idea on how much they can expect to earn if they start playing Splinterlands.
To view the previous report, click here:
- [ENG/ITA] My Splinterlands Journey #11: Closer and Closer to the Top! / Sempre Più Vicino alla Vetta!
For reference, my Collection Power is 42495, my staked SPS are 1061.563 and my DEC balance is 39126.
A season lasts for roughly 15 days and I play in Silver League.

OVERALL PERFORMANCE
Rank: n. 782 - Gold League III 2639 (Modern Format)
Only 386 games played, but this time I rented the Collection Power needed to play in the Gold League... finally!
I waited until the last day before upgrading, because I wasn't sure about the upgrade, but I must say that my fears were unfounded, since, despite having only level 2 Summoners, I ended the season in 782nd position... and without even trying to see if I could go even further!
At an average of 1.20 minutes per match, I played for roughly 515 minutes in total, which leads to 34 minutes of playtime per day.

Here are listed all the rewards I earned during this season, with a comparison side by side with what I got in the previous one.
Rewards are splitted between three different sources of income: playing, renting , staking.
1) REWARDS FROM: PLAYING
CURRENT SEASON
1795 Collection Power from 69 cards

9.614 SPS from chests

38.485 SPS from 215 ranked wins

0 Chaos Legion packs
PREVIOUS SEASON
1335 Collection Power from 56 cards

14.780 SPS from chests

45.996 SPS from 240 ranked wins

2 Chaos Legion packs

2) REWARDS FROM: RENTING
CURRENT SEASON
PREVIOUS SEASON

3) REWARDS FROM: SPS STAKING
CURRENT SEASON
PREVIOUS SEASON

 Two legendaries and two epics, but no Chaos Legion packs: not a bad season, mostly considering that, usually, I find a legendary every two months.
Unfortunately, the SPS obtained from both chests and victories are decreasing, and this despite having played in the Gold League for the last two days of the season, where the rewards are slightly higher.
However, I finally got to over 1000 staked SPS... hooray!!! This is a milestone I'm very proud of and I can't wait to reach the next one, which is 2000 SPS in stake.
Everything always fine with the Rental Golem, which continues to bring a constant flow of DEC in my pocket.

TOTAL EARNING FROM 11 SEASONS (DEC)
15290 Collection Power from 619 cards

4806 DEC + 85.234 SPS + 12 CL packs from daily and season chests

3313 DEC + 278.613 SPS from 2828 ranked wins

319.918 SPS + 5.284 VOUCHERS from SPS staking
---

MONTHLY RECAP (USD)
October 2022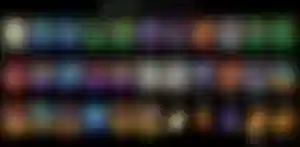 Recap powered by SplinterShare

 If you have any suggestions on how to improve my posts or if there's some data you would like to see in my reports, let me know in the comments!
If you aren't registerd on Splinterlands, you can sign up through my link, thanks!
If you like what I'm doing, please consider dropping a follow here and on my social: it would mean the world for me :)
---
Article available on:
And shared on:
---
5% of the rewards of this post on Hive will automatically go to @splinterstats: thanks @kiokizz for all the work you are doing with SplinterStats - Season Report Card.

---
Versione italiana 
Italian version 
---
REPORT #12
In questo resoconto confronto i guadagni della mia ultima stagione con quelli ottenuti nella precedente: in questo modo posso tenere traccia della crescita del mio profilo e, allo stesso tempo, dare ai nuovi giocatori un'idea di quanto possano aspettarsi di guadagnare se iniziano a giocare a Splinterlands.
Per leggere il report precedente è sufficiente cliccare qui:
- [ENG/ITA] My Splinterlands Journey #11: Closer and Closer to the Top! / Sempre Più Vicino alla Vetta!
Per avere un riferimento, il mio Collection Power è 42495, i miei SPS in stake sono 1061.563 e il mio saldo in DEC è di 39126.
Una stagione dura circa 15 giorni e gioco nella Silver League.
Ora iniziamo!

PERFORMANCE COMPLESSIVA
Rank: n. 782 - Gold League III 2639 (Formato Modern)
Solo 386 partite giocate, ma stavolta ho deciso di noleggiare il Collection Power necessario per giocare nella Lega Oro... finalmente!
Ho aspettato l'ultimo giorno prima di fare l'upgrade, perchè fino all'ultimo non ero sicuro di voler rischiare, ma devo dire che i miei timori erano infondati, dato che, nonostante abbia solo Evocatori di livello 2, ho comunque terminato la stagione in 782esima posizione... e senza nemmeno provare a vedere se potevo andare ancora oltre!
Con una media di 1,20 minuti a partita, questa stagione ho giocato per circa 515 minuti in totale, ossia 34 minuti di gioco al giorno.

Di seguito riporto tutte le ricompense che ho ottenuto, mettendole a confronto con quelle ottenute nella precedente stagione.
I premi sono suddivisi a seconda del metodo utilizzato per ottenerli, ossia: gioco, noleggio delle carte, staking.
1) RICOMPENSE DERIVANTI DA: GIOCO
STAGIONE ATTUALE
1795 punti di Collection Power da 69 carte

9.614 SPS dalle chests

38.485 SPS da 215 vittorie

0 pacchetti Chaos Legion
STAGIONE PRECEDENTE
1335 punti di Collection Power da 56 carte

14.780 SPS dalle chests

45.996 SPS da 240 vittorie

2 pacchetti Chaos Legion

2) RICOMPENSE DERIVANTI DA: NOLEGGIO DELLE CARTE
STAGIONE ATTUALE
STAGIONE PRECEDENTE

3) RICOMPENSE DERIVANTI DA: STAKING DEGLI SPS
STAGIONE ATTUALE
STAGIONE PRECEDENTE

 Due leggendarie e due epiche, ma nessun pacchetto Chaos Legion: una stagione non male perciò, considerato che, solitamente, è già tanto se trovo una leggendaria ogni due mesi.
In calo, purtroppo, gli SPS ottenuti sia dalle chests che dalle vittorie, e questo nonostante il finale di stagione giocato in Lega Oro, dove le ricompense sono leggermente più alte.
Ho però finalmente sorpassato la soglia dei 1000 SPS in stake... evviva!!! Si tratta di un traguardo di cui sono molto contento e non vedo l'ora di raggiungere il successivo, ossia 2000 SPS in stake.
Sempre tutto stabile per quanto riguarda il fronte noleggio delle carte, dove il Rental Golem continua a far entrare nelle mie casse un flusso costante di DEC.

GUADAGNO TOTALE IN 12 STAGIONI (DEC)
15290 punti di Collection Power da 619 carte

4806 DEC + 85.234 SPS + 12 pacchetti CL dalle chests giornaliere e di fine stagione

3313 DEC + 278.613 SPS da 2828 vittorie

319.918 SPS + 5.284 VOUCHERS dallo staking degli SPS
---

RECAP MENSILE (USD)
Ottobre 2022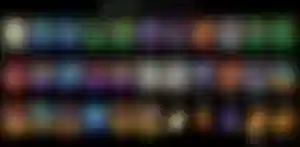 Recap fornito da SplinterShare

Se hai dei suggerimenti su come migliorare i miei post o se ci fossero dei dati che vorresti vedere nei miei resoconti, fammelo sapere nei commenti!
Se non sei registrato su Splinterlands, puoi iscriverti tramite il mio link, grazie!
Se hai apprezzato questo post, considera la possibilità di lasciarmi un follow qui e sui miei social: significherebbe il mondo per me :)
---
Articolo pubblicato su:
E condiviso su:
---
Il 5% delle ricompense derivanti da questo post su Hive andrà automaticamente a @splinterstats: grazie @kiokizz per tutto il lavoro che stai facendo con SplinterStats - Season Report Card.