Syrian Judge Assassinated by US-sponsored ISIS Terrorists in Daraa
Remnants of the ISIS terrorists supported by the illegal US Army base in southern Syria assassinated a Syrian judge in front of his house in the countryside of Daraa province, southern Syria.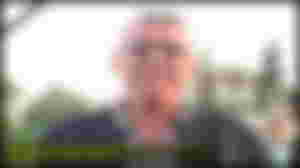 Judge Munther Othman Al-Salamat, counselor of the Misdemeanor Appeal Court in Daraa, and a judge in the Al-Hirak District Court was shot dead by a group of masked armed men in front of his house as he was leaving for work last Wednesday, 17 May.
The Police Command in Daraa reported the incident and informed of adding this terrorist attack to an ongoing investigation of a previous attempt on the judge's life which resulted in his car being torched a month earlier.
Assassinating notables, judges, tribal heads, doctors, and even school teachers is what the US war of terror and war of attrition is relying on against the Syrian people after the failure of the dozens of terrorist groups sponsored by the US-led camp of 'Western values' exporters during the past 12 years.
In addition to the strictest sanctions imposed on the Syrian people, the US and its stooges believe draining Syria of its brains and trying to inflict strife among the population is the way to achieve the US goals of spreading its woke anti-Christian anti-Islamic pro-Zionist values to set the stage of the Antichrist prophecied to lead the kingdom (Israel) established for him in Palestine by brainwashed Zionists and Evangelicals who believe expediting the emergence of the 'Beast' is the way to please God!
ISIS remnants who fled Daraa province after being defeated by the Syrian Arab Army headed eastward toward Al Tanf region where the US Army established an illegal military base and set a 55 kilometers secured perimeter around it. From this area, the ISIS (ISIL - Daesh) terrorists move to carry out their terrorist attacks and massacres and retreat afterward.
More in this report: US-sponsored ISIS Terrorists Assassinate a Syrian Judge in Daraa. (Link in bio)
----
Your objective comments are always welcome.